Friday Flyer - December 1, 2017

Spotlight on International Masterclasses 2018
It's close to the end of 2017 and, before we know it, we will be in the midst of International Masterclasses (IMC). The Masterclass Library 2018 is up on our site; go to https://quarknet.org, choose MASTERCLASSES and then LHC PROJECT MAP. Masterclasses will start February 15 at CERN and end April 7 at Fermilab, with a few additional masterclasses to follow at various times. Registration is by e-mail; first go to the Videocons page from the above-mentioned Project Map and then scroll down to the Fermilab schedule. Then pick your date(s) and time(s) and send an e-mail to Ken Cecire.
There will also be special masterclass videoconferences on the International Day of Women and Girls in Science on February 12—a great day to invite high school girls into the world of particle physics. To participate, please contact Uta Bilow at TU Dresden. (Ken can give you her contact information if you do not have it.)
Spread the word: There are IMC posters, ready to download; everyone can follow IMC on Twitter and tweet their masterclasses with #LHCIMC18.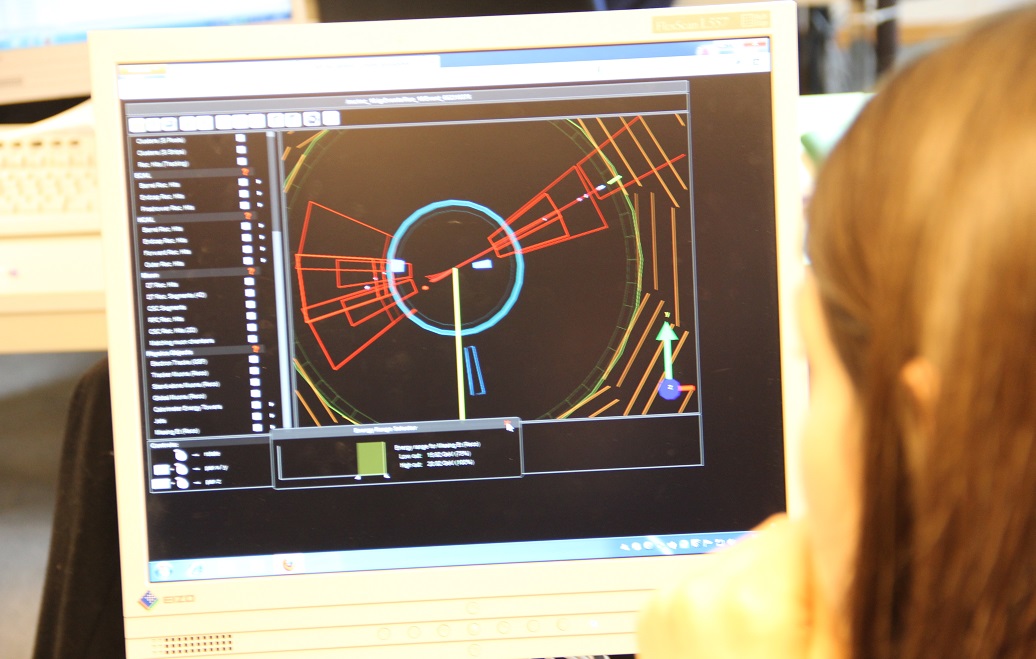 News from QuarkNet Central
Competitions and opportunities abound. For students, there is the chance to go to CERN for the S'Cool Lab Summer CAMP; here is the flyer. Teachers can apply through QuarkNet for the CERN High School Teacher (HST) Program; we will open the online application next month. CERN holds five places open for U.S. teachers; they will be considered only via a QuarkNet application. Teachers can, however, apply directly to CERN for International Teacher Weeks (ITW). You can get a look at all CERN offers in an overview of opportunities for students and teachers.
The International Particle Physics Outreach Group (IPPOG) and the European Physical Society offer a first-ever competition for students and teachers called Particles4U. Individuals and groups can join in to create engaging ways to show how elementary particles affect our lives. Give it a try!
The Contemporary Physics Education Project (CPEP) is offering an award for Excellence in Physics Education. We just know there are strong candidates among our readers. Applications are due March 1.
Flash! Fiction! Write fast! You (or your students) can submit a very short story for the Quantum Shorts competition due TODAY at 11:59 p.m. GMT; that is 5:59 p.m. U.S. Central Time, or enough time to get that one class without much agenda on a Friday to do something creative and weird for physics.

QuarkNet Nuts and Bolts
Enjoying the Friday Flyer? Want to read more? Find the archive by using Search.

Physics Experiment Roundup
Every part of the the CERN accelerator chain is important to further boost the luminosity of LHC, so the Proton Synchrotron Booster is getting new magnets, as reported in CERN Bulletin. Also at CERN, LHCb made history by running collision and fixed-target experiments at the same time. Jefferson Lab made the local Daily Press for a new detector to create a 3D model of the proton as part of its 12 GeV upgrade. (The article makes a nice analogy to cosmic ray studies as well.) Cosmic rays and rad-hard robots figure in this New York Times story about mapping the inside of the Fukushima nuclear plant. And the Dark Energy Camera saw the flip side of the latest LIGO/Virgo gravitational wave discovery.

Resources
We can start with a video in which Don Lincoln explains E = mc2 in a provocative fashion and gets to the energy-mass-momentum relationship. This symmetry article explores large physics collaborations while the Singapore Straits Times reports on the development of a prototype quantum computer in Japan.

Just for Fun
Cool physics history: 50 years of the Standard Model and a tweet of how Bohr visualized the Bohr model. Oh, right: xkcd too. And xkcd.
QuarkNet Staff:
Mark Adams: adams@fnal.gov
Ken Cecire: kcecire@nd.edu
Shane Wood: swood5@nd.edu