Brunner - Greece ISE 2016 - Discovering the Cosmos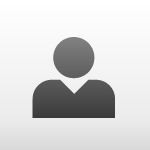 Submitted by
ScottBrunner
on Tue, 07/12/2016 - 02:59
Finally getting to the blog on day 2 of the ISE experience. We had a great Sunday night intro and a great first full day yesterday.
Highlights: Dr. William Bardeen's talk about his father, the only two times physics Nobel Laureate.
The visit to Poseidon's Temple followed by a dinner under the stars at the foot of the Temple hill.
I will attach photos because hosting and linking them will take more time than I have at the moment.