2017 Annual Report - Colorado State University Center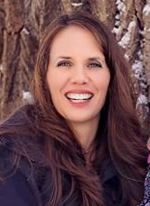 Submitted by
CherieBornhorst
on Tue, 09/26/2017 - 15:14
QuarkNet Center @ Colorado State University
FY 2016-2017 Annual Report
Faculty mentors: Dr. Bob Wilson, Physics Professor, Physics Department, Colorado State University
Lead teachers: Cherie Bornhorst, Teacher in Residence, Colorado School of Mines; Adam Pearlstein, Teacher in Residence, Colorado State University; and Zach Armstrong, Science Teacher, Greeley West High School
The Colorado State Quarknet Center is now in its 6th year. In the first two years of our program, we focused on cosmic ray research, and deployed 4 detectors at high schools on the Front Range. In our third year we worked to expand our program; both in membership of teachers, and to include other aspects of high energy physics, and were trained on the use of the CMS e-Lab. The focus our fourth year was classroom application; to train our teachers on the use of their CRMD's with the new EQUIP program, and hosting students for our first annual Masterclass event. Our 5th year focus was to build on the strengths and skill sets of the teachers involved with our program, and to explore even more ways to bring high energy data into the classroom. And this year we added Zach Armstrong as a Lead Teacher to our group, hosted a CMS Elab workshop, and took a fieldtrip to DUNE at the Homestake Mine in South Dakota!
Our Masterclass this year at CSU was unfortunately cancelled due to over a foot of snow that fell on the scheduled day. (2nd year in a row we've been snowed out!) However, we were still able to get 2 of our teachers, and 30 of their students involved by holding our Masterclass at their school in Castle Rock, Colorado. They did great and look forward to growing this to more teachers and students next year!
[email protected] Workshop:
A two day workshop was held at CSU on June 5-6, 2016, and mostly took place in the Physics 111 Lab at CSU.
Shane Wood from Quarknet Central was with us, to lead us in a CMS Elab workshop. The workshop gave our teachers the background necessary to understand the workings and goals of the CMS experiment, and how to use the data captured by the CMS experiment in the Elab to answer a whole array of questions. Our workshop also included time to do activities from the Quarknet website including Particle Cards, Z Mass, and CMS Data Express; all of which teachers were excited about implementing in their classrooms. We also had time during our 2-day workshop to prototype and build a lab setup for a "Nut Drop Lab", which is a simulation of Milliken's famous oil drop experiment. Our teachers love bringing in ideas of modern Physics to their classrooms.
As a final note, our cosmic ray detectors are currently with teachers at 3 Colorado high schools, namely: Cherokee Trail High School, Berthoud High School, and Greeley West High School.
Teachers participating in the summer workshop:
Cherie Bornhorst, Loveland High School
Zach Armstrong, Greeley West High School
Taylor Plantt, Greeley West High School
Chris Nichols, Castleview High School
Roger Felch, Castleview High School
Austin Gager, Cherokee Trail High School
.