About QuarkNet
Who We Are:
QuarkNet is a nonprofit collaboration dedicated to developing America's technological workforce. It is an NSF-funded partnership between Fermilab and the University of Notre Dame. We provide science teachers the means to develop their skills and bring real research experience into the high school science classroom.
Through our nationwide (and growing!) network of QuarkNet Centers, we unite science teachers and university investigators in active research projects of contemporary physics.
Through the International Masterclass program, we deliver focused, hands-on workshops covering a variety of topics in physics directly to teachers and students around the world.
Through the Cosmic Ray and CMS e-Labs, we provide teachers with comprehensive, web-based applications to guide students through in-depth inquiries using real data from major scientific experiments.
Through the Research Experience for Teachers (RET)/Research Experience for High School Students (REHSS) programs, we offer teachers and students unique opportunities to contribute to major research programs like the Large Hadron Collider's Compact Muon Solenoid (CMS) detector.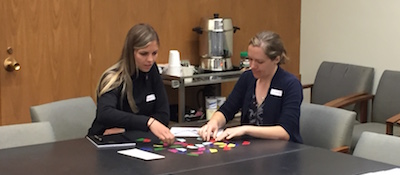 Teachers @ Syracuse center work on QuarkNet Workbench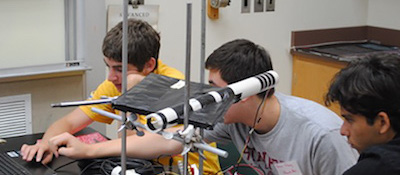 Students at UIC Cosmic Ray Workshop
What QuarkNet Can Do For You:
Teachers gain experience in real scientific research, maximizing their talents and classroom effectiveness.
Researchers gain educational impact from their research and engagement with their local communities.
Students gain immersion in meaningful scientific research, preparing them for postsecondary education and developing critical intellectual skills.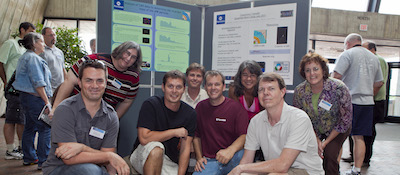 Teachers @ QuarkNet Boot Camp Poster Session in Fermilab Atrium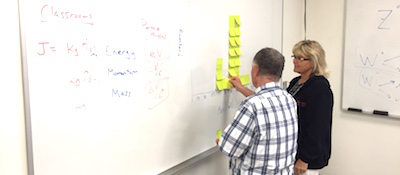 Teachers @ UCRiverside center build histogram
Site Utilization Tips:
QuarkNet's educational materials are organized around the Data Portfolio, a tiered system of activities designed to bring guided scientific inquiry into the classroom. It is carefully structured to help teachers present physics concepts and scientific thinking using increasingly immersive classroom projects and increasingly intensive access to real data from real experiments.
The site provides an excellent networking tool for teachers, researchers, mentors, and fellows in universities and high schools around the country (and Puerto Rico). QuarkNet is increasing its international reach (Santiago, Dresden).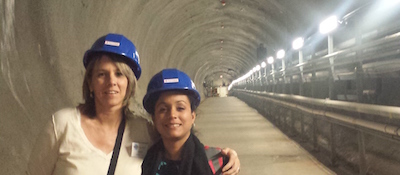 Teachers @ MINOS experiment exit - Data Camp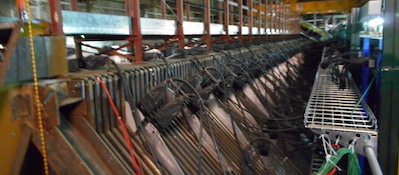 Top view of MINOS - Data Camp