Friday Flyer - December 3, 2021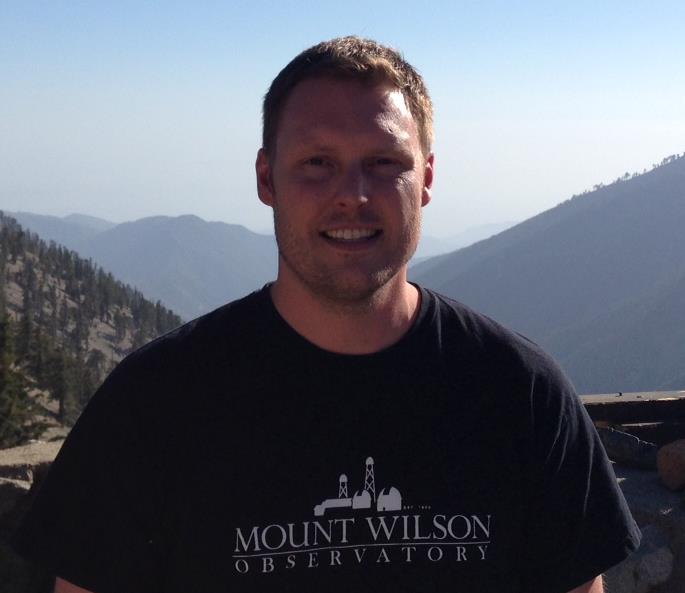 Submitted by
ShaneWood
on Mon, 11/29/2021 - 11:14

Spotlight on the Black Hills QuarkNet Center
The Sanford Underground Research Facility (SURF), located in the Black Hills of South Dakota and home of DUNE's future far detector, hosted most of this center's 2021 summer workshop. Peggy Norris worked with lead teacher Jim Stith and QuarkNet staff to organize this week-long workshop that was centered around cosmic rays, dark matter, and—you guessed it—neutrinos! Neutrino Fellow Rebekah Randall made the trip from Indiana to help out with the neutrino portions of the workshop. On day four, the crew took a field trip down to the South Dakota School of Mines and Technology (SDSMT) in Rapid City, where they had a chance to test drive a new ProtoDUNE Masterclass measurement, led by Andriaseta Sitraka and Jairo Rodriguez, both graduate students at SDSMT. On the final day, Peggy, along with Chad Ronish, science education specialist at SURF, led teachers through classroom activities about the search for dark matter.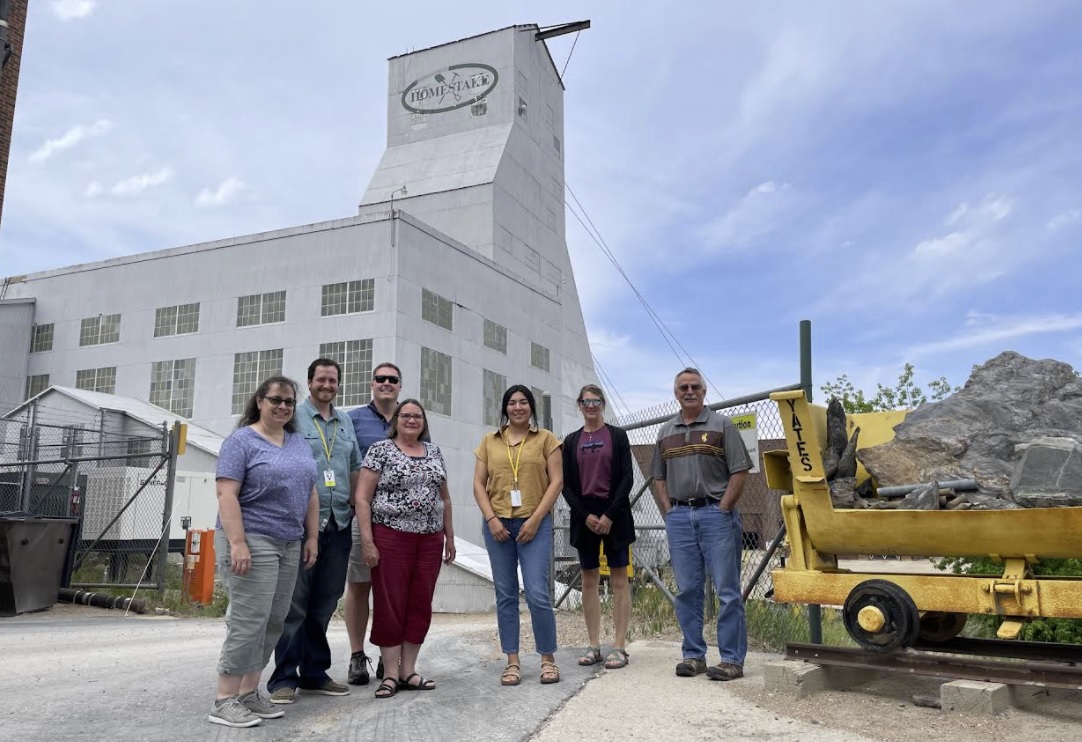 News from QuarkNet Central
A big congratulations to Joseph Farah, who is one of the recipients of an APS 2021 LeRoy Apker Award, "For the invention of the selective dynamical imaging method, with applications for studying rapidly varying black holes." Joseph is a former student of Michael Wadness, an LHC Fellow, and a physics teacher active in both the Boston and Virtual QuarkNet centers. Dr. Wadness deserves a pat on the back here as well, for we know he was someone who inspired Joseph along the way. (You can even read about this inspiration in Joseph's contribution to QuarkNet Stories from the Classroom from a few years back!)
A reminder about these upcoming events and dates:
Attention teachers using Google Colab! Starting this week, individuals who use Google Workspace for Education accounts will be restricted from using Colab until their organization's admin enables access to Colab in the control panel. The visibility of this control will be gradually enabled. Learn more at https://support.google.com/a/answer/11254550. This loss of service will be frustrating, and we've done all we can to reduce the impact. The good news is that when Colab is enabled, all students in your organization over the age of 13 will be able to access Colab, re-enabling access for the <18 group who lost access in September. If you have questions, contact Adam LaMee (adamlamee@gmail.com).

Physics Experiment Roundup
It seems like cosmic rays are in the news every now and then for some clever new application. You may recall the use of cosmic ray muons to see inside a volcano or inside an Egyptian pyramid. The next thing you know, someone will be talking about using cosmic rays to measure soil moisture deep underground. Oh, wait! They are?!? (H/T Marge Bardeen) Note these are cosmic ray neutrons this time.
Now, to Fermilab, where we learn about a record-setting magnet that uses a high-temperature superconductor. Next stop: SURF, where we see excavation progress for the DUNE project.
From Gizmodo: The world's largest digital camera is nearly ready for action, and What We Will Never Know.
And now for some news from the LHC. You may have guessed that the Higgs boson doesn't "live" very long. New CMS data indicates that that is indeed true! Scientists from the FASER (Forward Search Experiment) collaboration recently announced that they have detected the first-ever neutrino candidates produced by the LHC. FASER is one of CERN's newest detectors located 480 meters downstream of the ATLAS detector. And, finally, the ALICE detector at CERN is making progress in understanding the interaction between hadrons.

Resources
It's the time of year again where we start thinking of "best of" lists for the departing year. Symmetry identifies 10 particle physics and astrophysics books of 2021, plus one bonus (math) book. From the Fermilab YouTube page, we bring you Dark Matter in Seven Acts and Don Lincoln's latest video: What Is the Cosmic Microwave Background?
Katherine Wright from Physics sits down for an interview with XinRan Liu in Dark Matter Hunter.

Just for Fun
You or one of your students could have a chance for your science-inspired artwork to be displayed in the Fermilab Virtual Art Gallery by becoming a part of pARTicles 2.0. Submission is free and is open to all ages!
Science is asking the public to help decide which of 2021's fantastic discoveries should be considered top discovery for the year. (Scroll down...Muon g-2 is on the list!) You can learn more, including how to cast your vote here.
And we end with a picture from Fermilab, just after sunset.
QuarkNet Staff:
Mark Adams: adams@fnal.gov
Ken Cecire: kcecire@nd.edu
Spencer Pasero: spasero@fnal.gov
Shane Wood: swood5@nd.edu