Friday Flyer - March 22, 2019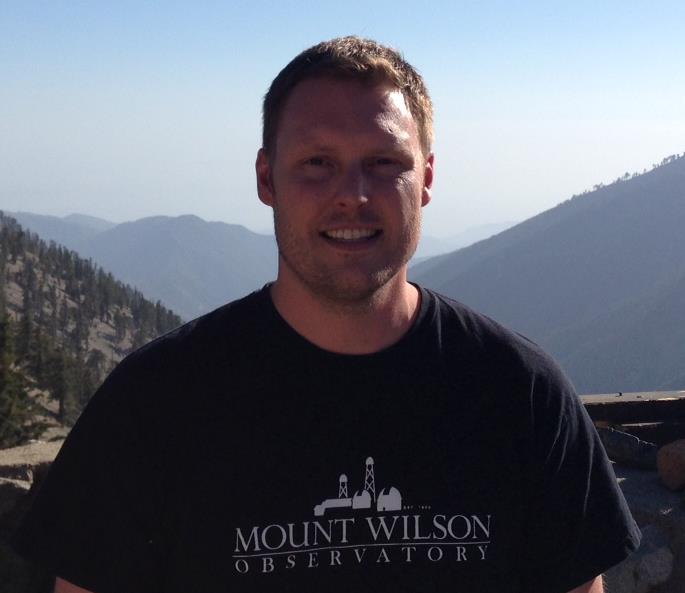 Submitted by
ShaneWood
on Tue, 03/19/2019 - 04:46

Spotlight on the University of Illinois at Chicago/Chicago State University QuarkNet Center
Mark Adams and Edmundo Garcia serve as co-mentors for this center that involves students and teachers from about ten Chicago-area high schools. This Mark Adams, by the way, is the same Mark Adams that is listed as QuarkNet Staff near the bottom of this page, as he leads the QuarkNet cosmic ray program. Each of the high schools involved in this center hosts a cosmic ray detector, and summer workshops often focus on cosmic ray work, with both students and teachers in attendance. Members of this center presented at the 2018 AAPT Winter Meeting in San Diego on the 2017 Solar Eclipse/Cosmic Ray Project. You may also recall they were featured in two symmetry articles on the same topic: this one and that one. Keep watch for more cutting-edge cosmic ray work from the group; they recently submitted a proposal to measure cosmic ray flux in the neutrino tunnel at Fermilab near the MINOS access shaft, 100 meters underground, as a function of distance from the access shaft.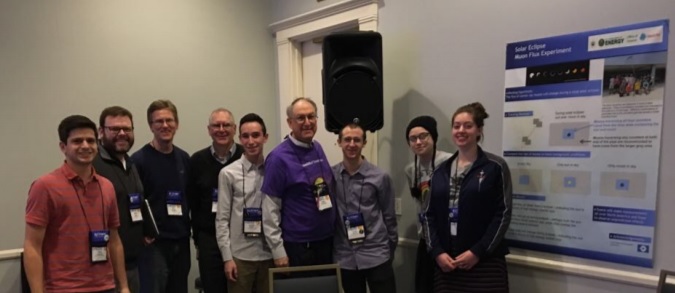 News from QuarkNet Central
International Masterclasses (IMC) 2019 has hit nearly the half-way point this week as measured by number of videoconferences. See the latest IMC circular for a reminder on where to find IMC videoconference links and for some IMC firsts. Don't forget to follow the excitement on Twitter at @physicsIMC.
International Muon Week is coming up April 1–5. Student groups around the world will use their cosmic ray detectors to detect muons and, in their Speed Study, measure the average time it takes muons to traverse the measured distance between two scintillation counters. An international map will show participants and their results. Students can also participate in videoconferences during the following week to discuss their results. Teachers and mentors: Please register!
There is still time! The 2019 Beamline for Schools (BL4S) competition at CERN is accepting proposals through March 31.

Physics Experiment Roundup
Big news yesterday at CERN, as the LHCb experiment announced the discovery of matter-antimatter asymmetry in a particle dubbed the D0 meson. Physicists have suspected this CP violation since the discovery of the D0 meson more than 40 years ago, but it wasn't until LHCb researchers considered the full dataset collected between 2011 and 2018 that they were able to exceed the 5-sigma threshold to claim a discovery. You can read more about this discovery from symmetry. Also at CERN, see what's happening at the ALICE experiment during the long shutdown at the LHC.
Fermilab recently broke ground on the PIP-II accelerator project. You can check out this Fermilab page to see photos from the event and this video to learn more about the PIP-II accelerator project.

Resources
Why build the next-generation particle collider? Physicist Gordon Kane discusses several scientific, economic, and cultural reasons why in a recent Physics Today column. What do you get when you start with a "spark" of physics, then add imagination? One result is Entangle/Physics and the Artistic Imagination, an art exhibit at Umea University in Sweden meant to inspire and encourage visitors to think about the world in new ways. You can read more about the exhibit, the artists involved, and parallels between art and science in this article from symmetry.

Just for Fun
This week marks the beginning of spring in the Northern Hemisphere. Here is a picture of Earth from 22,300 miles away just before the equinox on March 20, 2019. Also be sure to check out NASA's astronomy picture of the day for March 20: a time-lapse video showing what happens over the course of 12 months in just 12 seconds. Happy spring everyone! (And happy autumn to our friends in the Southern Hemisphere!)
QuarkNet Staff:
Mark Adams: [email protected]
Ken Cecire: [email protected]
Shane Wood: [email protected]