Friday Flyer - November 22, 2019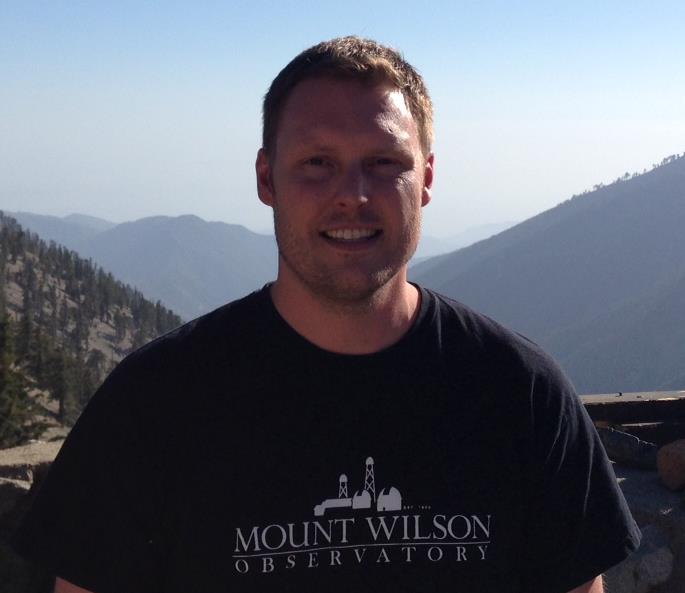 Submitted by
ShaneWood
on Mon, 11/18/2019 - 12:32
There will be no Friday Flyer next week (Thanksgiving break), nor the following week due to a QuarkNet staff meeting followed by our annual advisory board meeting. We'll pick it up again on December 13. Have a great Thanksgiving!

Spotlight on the Kansas State University QuarkNet Center
Now in its 16th year, the KSU center remains very active and continues to specialize in serving teachers throughout rural Kansas. Mentor Bharat Ratra hosts a large masterclass for students annually; 2019 was no exception with 66 students and 11 teachers in attendance. This center takes their masterclass orientations seriously as well, taking advantage for teachers to meet up from across large distances. In 2019, the orientation day not only included masterclass preparation, but also a Cosmic Ray e-Lab mini-workshop and a talk on quantum mechanics. Nine teachers attended the four-day summer cosmic ray workshop; this year's focus was specifically on measuring the speed of cosmic ray muons. Martin Shaffer continues to coordinate a research project with many of this center's teachers (and their students) to correlate muon rates with changes in atmospheric temperature and pressure as weather fronts move through the region. A poster based on preliminary results of this study was presented at the 2019 International Conference on Cosmic Rays. And finally, two teachers from this center attended Data Camp at Fermilab in July of 2019. Wow...a busy year, indeed!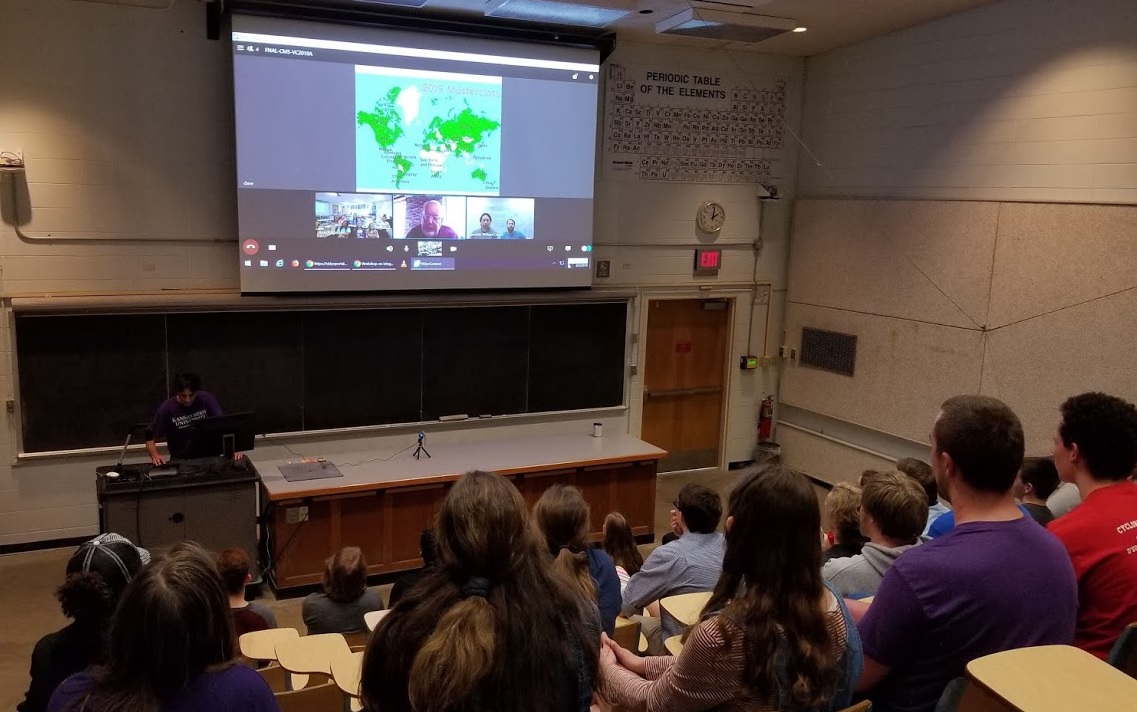 News from QuarkNet Central
Registration for International Masterclasses continues! Center leaders, now is a great time to check for dates that work for your teachers and their students. We use Doodle polls to register and each time slot is limited to five institutes. A reminder that the deadline for Fermilab Doodle polls has been extended to December 8. (After that, you must register by e-mail.) Go to the CMS Doodle, the ATLAS Doodle, or the MINERvA Doodle for Fermilab videoconferences. There are videoconferences hosted at CERN, GSI (Germany), and KEK (Japan) as well. Click here for the latest International Masterclasses Circular.
Early bird registration for the 2020 AAPT Winter Meeting in Orlando ends November 26. Reasons to go: a workshop on the updated CMS masterclass, a tutorial on "Activities for Teaching Contemporary Physics" that includes simple hands-on work as well as a longer-term cosmic ray project, and a session on "21st Century Physics in the Classroom." And we'll try to get a QuarkNet gathering together too.
Beamline for Schools (BL4S) proposals are due March 31, 2020; learn more at the BL4S website.

Physics Experiment Roundup
At Fermilab, the ANNIE detector is scheduled to begin taking data again in December. One goal of this 26-ton water tank is to better understand neutrino-nucleus interactions. Neutrino detectors can be used to look outward as well. In the case of Super-Kamiokande, recent upgrades will allow neutrino physicists to study supernovae of the past. Back to Fermilab, check out the new institute for quantum science.

Resources
In symmetry this week, learn about the African School of Fundamental Physics and Applications, a three-week summer program that meets biannually and has educated hundreds of students since its inception in 2010.
From Physics Girl, find out what carries a price tag of $2700 trillion per gram. (Yeah, the stuff is pretty darn rare.) And from Don Lincoln, a video that demystifies quantum mechanics.
And finally, check out Fermilab's Physics Slam 2019, where five contestants each try to convey just how interesting their research is. Find out who is this year's slam champion!

Just for Fun
Breaking news (from 2016 and 2017)! According to Delta Dental polls (yeah, really) in 2016 and 2017, America's favorite pie to eat for Thanksgiving dessert was not "other."
Happy Thanksgiving everyone; the Friday Flyer will return on December 13.
QuarkNet Staff:
Mark Adams: [email protected]
Ken Cecire: [email protected]
Shane Wood: [email protected]