BHSU Abstract-Sanford Underground Research Facility Ventilation Using Distributive Temperature Sensing (DTS) and Flow Meters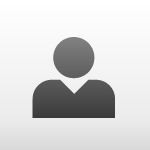 Submitted by
Kara Keeter
on Mon, 09/15/2014 - 16:00
J. Ivy (Aberdeen High School), J. Wieland (Aberdeen High School),
O. Smith (Spearfish High School) and Steve Gabriel (Spearfish High School)
The installation of the third flow meter at the 4850 level at the Sanford Underground Research Facility SURF on July 15, 2014, is an ongoing quest to see if multimode fiber optic cable can be used to monitor ventilation in a large underground structure. This installation was carried out by QuarkNet Researchers. The flow meters located and the 4850 level will provide real time environmental data to researchers and facility personnel that will assist in the day-to-day decision making that is done.
Environmental data being gathered consists of battery voltage, panel temperature, pressure wind velocity and direction and in the future the volume of air movement.
Data:
Eventually, data similar to the above table from multiple flow meters dispersed along the DTS fiber may provide correlation with Raman back scattering capabilities of DTS.
More information can be found at: http://www.spearfish.k12.sd.us/~sgabriel/sgindex.html