U Penn Abstract - H. Jois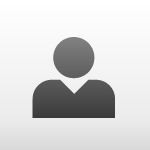 Submitted by
Anonymous (not verified)
on Tue, 12/15/2015 - 13:02
At the beginning of QuarkNet, I knew I wanted to do something with hardware, since Drew from the 2014 program had told me about it. However, when I first began to understand the scintillators, chambers, and electronics, I was shocked at all the learning I had to do. Despite this, I fully feel that on finishing this program, I have learned much more than I intended to.
The first week at QuarkNet seems like a blur in my memory, but I'll try my best to elaborate. After safety training and a host of other formalities, I began to learn about the equipment and programming with the other students. While my initial date with Verilog did not go very easily, I was determined to understand it more thoroughly. I began studying Verilog and computer logic at home for some time after work, and after a few weeks, I felt that I could understand the Verilog code my peers were doing better. In addition, towards the end of the program, I had to learn elements of Python in order to improve the Raspberry Pi's data collection method. It felt really good to not just concentrate on hardware throughout the program and instead put on a different hat and continue to learn.
Speaking of hardware, it was the main focus of my experience at QuarkNet. I came in never having taken an electronics course at school, and not even having Electricity and Magnetism in high school physics class. Therefore, many of the hardware topics that were brought up by Mitch, Rick, and others were relatively foreign. Through the process of asking questions and writing their comments down, I was able to understand concepts like grounding, impedance, scintillation, capacitance, and others. After the week 4 progress update, I had a bit of a breakdown when I didn't think I was learning enough about the electronics and instrumentation to truly understand how the chambers worked. But after consulting with Mitch and Rick, I was able to pay more attention to their comments and learn about the aforementioned concepts in greater detail. Finally, I can't finish discussing hardware without mentioning my soldering experiences. Although I had experience soldering before with my robotics team, I had never used the technique on such a small scale. After attending soldering school with Godwin, I became more and more versed in the art of soldering our tube wires back together. It was an enjoyable process for me, and I did get to practice a skill that I can now bring back to my robotics team.
Now that I have learned and experienced so much, I feel that I should at least take something away and be able to use those learnings during my daily school life. Other than soldering skills for robotics, I am pleased that the electrical concepts that I learned will help me in my physics course this coming school year. In addition, knowing some new programming languages will help me as we move forward in a technologically diverse world. Thanks to Mitch, Rick, Marc, Steve, Godwin, Walt, and everyone else who made QuarkNet 2015 one of the most enjoyable and interesting summers of my life thus far.