Week 3 (6/17-21/2013) Report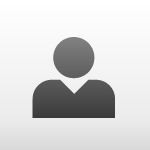 Submitted by
BeardA
on Fri, 06/21/2013 - 13:36
What did you do this week?:
The first two days of the week we created our faraday cage for the paddles and other equipment to use along-side the plasma globe's electric field. We isolated the problem with the plasma globe dropping the counts by half. It appeared to be messing with the DAQ board, but why, we don't know. Every day I have been collecting muon counts for the "Ozone vs. Muons" project I have been conducting since last Tuesday. Today, Friday 21st, I made a poster on the Quarknet website of the ozone experiment, and added the conclusion of my results from the past two weeks.
Why did you do that?:
Last week, we had tested a half hour of muon counts while placing the paddles right next to the plasma globe. Unexpectedly, this caused the muon counts to go down by more than half. We knew that it couldn't be emitting a strong enough electric field to deflect the muons, so we had to figure out if it was effecting the equipment somehow. We had originally planned on making the faraday cage, and once we had that completed, we were able to isolate the problem: the faraday cage.
What are you doing next?:
Hopefully, we will still conduct similar experiments with the plasma globe and faraday cage and be able to upload our results to the internet. With the next few weeks, I will still be collecting data for the "Ozone vs. Muons" project and uploading my results weekly.
Why are you doing that?:
I'm still continuing my litle experiment because in order to get more accurate results, I need to have a sample size as large as possible, so that's why I'm going to be collecting more data.