Workshop Surveys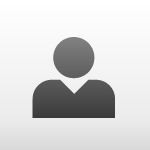 Submitted by
RobertFranckowiak
on Fri, 06/16/2017 - 13:15
Here are links to the Cosmic Workshop surveys:
to be completed by ALL teachers of all summer programs, workshops, institutes etc. at any center
complete before end of summer workshop
takes 20-30 min
Participant Satisfaction Survey - https://www.surveymonkey.com/r/NV726DM - http://tiny.cc/qnps17
For the first if you want to cut and paste from your cosmic poster, that would be fine. The second is regarding Dr. Shropshire and myself (Robert Franckowiak) for the week.
Date:
Friday, June 16, 2017 - 17:00