Friday Flyer - September 26, 2014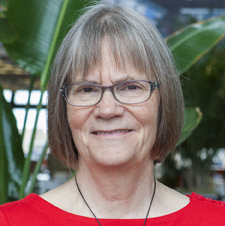 Submitted by
mbardeen
on Tue, 09/23/2014 - 14:52
Spotlight on Dave Hoppert: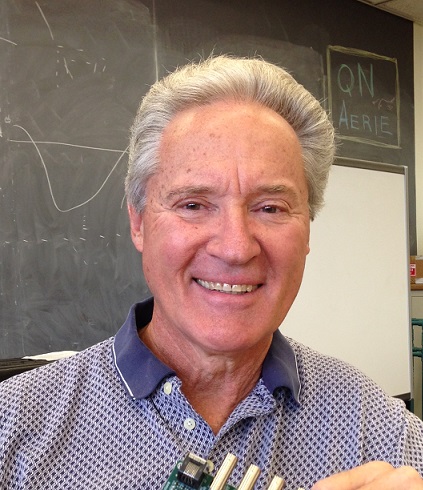 Dave is responsible for providing the cosmic ray muon detectors used by the QuarkNet community. This includes coordinating all the technical and logistical aspects of getting the data acquisition (DAQ) and GPS circuit boards produced, and assembling all the parts that make up each CRMD kit. He also arranges for the delivery of kits to teachers and mentors for cosmic workshops and classroom use. When you have problems with your equipment, Dave is available to repair or replace what is needed. Just send it to him at Fermilab. Dave has been with QuarkNet for nearly ten years, making good use of his earlier career as a technical project manager at Bell Labs and Lucent Technologies. In his spare time Dave enjoys travel, fishing, golf and grandkids, well mostly the grandkids though sometimes fishing wins out.
News from QuarkNet Central: Where's Ken? He's in Dresden for six months as visiting researcher. Our very own Ken Cecire is working with Uta Bilow and Michael Kobel on International Masterclasses. They are sharing lessons learned; Ken will draw on his years with QuarkNet and other professional development programs. Check out his blog, QuarkNet an der Elbe, on the At Work page just below the Friday Flyer.
Resources: It is difficult to keep up with the videos coming from Don Lincoln; here is a list:
The Origin of Mass - http://www.youtube.com/watch?v=x8grN3zP8cg
Particle Detectors Subatomic Bomb Squad - https://www.youtube.com/watch?v=-d6sKfPfYTU
Got a Minute Series - http://www.youtube.com/user/TheUSCMS
Just for Fun: Amazing news from George Odell, Boston Area QuarkNet Center. The "Quantum Cosmos Club" at North Andover, Massachusetts just presented "Particle Fever" to an audience of about 20 kids on a Friday afternoon! That is unheard of at high schools. It was a trememdous hit. George is the club advisor.
Send us your amazing news!
QuarkNet Staff Teachers:
Ken Cecire, [email protected]
Tom Jordan, [email protected]
Bob Peterson, [email protected]