2014 Annual Report - BHSU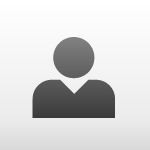 Submitted by
Kara Keeter
on Mon, 09/15/2014 - 20:42
Black Hills State University
2014 Annual Report
QuarkNet Center Name, number of years in the program
Black Hills State University, Year 6
List of faculty/staff/student participants including the role each played
Kara Keeter: BHSU Faculty, physics mentor
Jaret Heise: Science Director, Sanford Laboratory, physics mentor
Students who were not part of the BHSU QuarkNet program but who interacted with the high school teachers during the week they were here:
Kristin Rath: undergraduate student, Black Hills State University
Erik Belsaas: undergraduate student, Black Hills State University
Alexander Kramer: undergraduate student, Dakota State University
Description of the teacher participants
Chad Ronish, Hill City H.S., Hill City, SD – Lead Teacher (from Summer 2009)
Rose Emanuel, Lead-Deadwood H.S., Lead, SD (from Summer 2010)
LuAnn Lindskov, Timber Lake H.S., Timber Lake, SD (from Summer 2010)
Mechelle Powers, Custer Middle School, Custer, SD (from Summer 2010)
Steve Gabriel, Spearfish H.S., Spearfish, SD (from Summer 2011)
Deirdre Peck, Aberdeen Central H.S., Aberdeen, SD (from Summer 2012)
Doug Scribner, Newcastle H.S., Newcastle, WY (from Spring 2013)
James Stith, Newcastle H.S., Newcastle, WY (from Summer 2013)
Zach Beam, Newcastle H.S., Newcastle, WY (from Spring 2014)
Zach Beam is a new teacher, and is enthusiastic about joining the other Newcastle teachers in QuarkNet. He is a recent BHSU graduate, and was a student of Keeter's.
This summer Rose Emanuel left Lead-Deadwood and moved to Washington. We will miss her energy and contagious excitement. We hope her successor will join QuarkNet; in the meantime, Steve Gabriel is working with Sanford Underground Lab to deploy "Rose's" CRMD onsite.
Description of the student participants
J. Ivy, Aberdeen Central H.S. (senior)
O. Smith, Spearfish H.S. (sophomore)
J. Wieland, Aberdeen Central H.S. (junior)
Activities for 2013/2014
LHC Masterclasses, 21 & 29 March 2014
The BHSU QuarkNet Center hosted two Masterclasses in March, 2014 at BHSU.
March 21, 2014:
Attended by students from Hill City (Teacher: Chad Ronish) and Newcastle, WY (Teacher: Zach Beam).
March 29, 2014:
Attended by students from Spearfish (Teacher: Steve Gabriel), Timber Lake (Teacher: LuAnn Lindskov), and Aberdeen (Teacher: Deirdre Peck).
Summer Teacher Institute, 24-27 June 2014
Seven teachers attended the BHSU QuarkNet Summer Teacher Institute the week of June 24-27, 2014:
Zach Beam
Rose Emanuel
Steve Gabriel
LuAnn Lindskov
Chad Ronish
Doug Scribner
Jim Stith
Deirdre Peck was unable to attend due to a prior commitment to help with the Davis-Bahcall Scholars Program. However, she did send her CRMD with the two students from Aberdeen (Jordan Ivy and John Wieland) who worked with her detector during the workshop.
Mechelle Powers was also unable to attend, but she sent her CRMD with Chad Ronish.
In all, six CRMDs were sent to the BHSU QuarkNet Center, and we had seven at the workshop.
Advanced CRMD Workshop Agenda
June 24-26, 2014
• QN & cosmic overview
• setup CRMDs (everyone should bring their detectors!); trouble-shoot if needed
• learn the new EQUIP java interface, and take data
• recalibrate all the counters (including pressure
• take data
• review the CR e-Lab
• upload data; learn the new blessing tools; bless any past data
• design two classroom activities: shower? azimuth? Altitude?
• short investigation & poster, if time permits
June 27, 2014
• Above-ground and underground tour of Sanford Lab, including the Majorana Demonstrator and LUX detector at the Davis Campus, and the copper electroforming lab at the Ross Campus; lunch is served underground.
Virtual QuarkNet Teacher Workshop, 22-24 July 2014
This summer BHSU was privileged to host the 2014 summer meeting of the Virtual QuarkNet Center. Eight teachers attended June 22-24, 2014:
Virtual QuarkNet Workshop Agenda
July 22, 2014
• Cosmic rays and CRMDs, including the new EQUIP interface
July 23, 2014
• Visit the Sanford Lab and learn all you ever wanted to know about neutrinos
• Attend lecture and round-table discussion with CETUP* scientists
July 24, 2014
• ILC tentative plans and simulated data
Summer Research Student Program, 9 June – 19 July 2014
For the second summer in a row, we were able to offer a six-week research program for high school students. Three students participated: J. Ivy (Aberdeen, senior); O. Smith (Spearfish, sophomore), and J. Wieland (Aberdeen, junior). Steve Gabriel was the mentor teacher. Steve led the students in expansion and optimization of a system for remote control of underground environmental monitors. Their work involved computer programming to control the equipment and web page development to monitor the equipment and data. Jordan Ivy, who was over 18 years old, was able to accompany Steve underground to deploy the instruments.
In addition, O. Smith and J. Wieland designed a feedback system for precisely controlling the temperature of a laser spectroscopy cell to be used in cavity ring-down studies for the DarkSide liquid argon dark matter detector in Gran Sasso, Italy. J. Ivy searched the CRMD eLab database investigating possible correlations between extreme weather conditions and muon flux.
Along with their research, the students attended lectures and informal discussions on nuclear and particle astrophysics with Kara Keeter, Brianna Mount, and Jaret Heise. They also attended several of the Davis-Bahcall and CETUP* lectures and events, including a round-table discussion with astrophysics theorists and experimentalists attending CETUP*. The activities culminated with the students joining the CETUP* participants for an all-day excursion to Mount Rushmore and the Crazy Horse Memorial which included lunch and a round-table discussion with scientists and Native American students at the Crazy Horse Memorial on July 19.
Year
2014