2019 Annual Report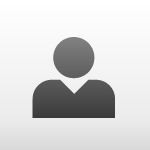 Submitted by
FrankGeurts
on Fri, 11/22/2019 - 10:49
In the 2018/2019 academic year, the QuarkNet Center at Rice University/Univ. of Houston has rolled out a number of activities for high school teachers and students. Two such events took place at campus of Rice University, while two other events were done at two major high school campuses. We have also been working on expanding involvement from undergraduate students in our programs and have seen some of our Center's teachers be selected for the Summer Programs at CERN and Fermilab.
In collaboration with the QuarkNet National leadership, we organized on-campus workshops for high schools in the Greater Houston area. Thanks to Rice University's Office of STEM Engagement we were able to reach out to 100 high school teachers. Two high schools were selected and visits to the HISD's Bellaire High School and KIPP's Northeast College Prepatory campuses took place on January 11, 2019. QuarkNet National Staff, Shane Wood and Ken Cecire, together with the local center's mentor Frank Geurts gave at each campus a ~3hrs workshop in which concepts such as fundamental particles of nature, basic particle physics experiments, and ways one can "see" fundamental particles were discussed.
During the Spring semester, our Center participated in one of the national QuarkNet Master Classes. Twenty students and four teachers joined on March 23, more than tripling the participation compared to previous masterclasses. The master class followed a same pattern as in past years and involved introductory lectures on particle physics and the physics of particle detectors with a focus on those techniques used in the CMS experiment at the LHC. The lectures were interspersed with hands-on demos such as the famous "particle deck of cards" and a tour of the undergraduate upper division lab where a cloud chamber was used to visualize real particle tracks. Rice's department of Physics & Astronomy kindly provided lunches for all participants, after which the students did some hands-on analysis of real data from the CMS detector. Unfortunately, due to some technical difficulties in the class room we were not able to participate in the concluding video conference with Fermilab and the other institutes. Instead, we did take that time to discuss our findings.
The month of June is typically the month in which we open the Rice campus for a week-long high school teacher workshop. Thanks to the QuarkNet National Leadership we were able to extend invitations to twelve teachers. The agenda of the June 17-21 workshop included the CMS E-lab workshop (by Shane Wood), a workshop on cosmic ray detectors, an in-depth discussion session on classroom demos (including cloud chambers), all interspersed with five, daily lectures from Rice and UH faculty on topics such as detector physics, heavy-ion physics at the LHC, dark matter searches, neutrino experiments, and space physics. We have also been very grateful to Dr. Killian and his students for an exciting tour in his lab where they study ultra cold atoms and plasmas.
Finally, I'd like to share my excitement about getting undergraduate students involved in these activities as well. During the Spring semester I had the fortune to work with a few wonderful students who used one of QuarkNet's CRMD's as a vehicle to learn about many aspects of physics ranging from particle physics (what is a muon, what are cosmic rays?), special relativity (why do we still see so many muons at see level?), detector physics (how does a scintillator and photomultiplier work?), to what it takes to do actual research. In the context of these so-called Vertically Integrated Projects (VIP), the students presented their experience at the Teacher's Workshop in June and showed how the detector in fact can be used to measure the lifetime of the muon. They also helped those teachers that brought in their detectors and provided hands-on assistance in e.g. upgrading the firmware on the GPS units.
Why do I bring this up?
In the Summer I was contacted by an undergraduate student, now at UH, who in no small part thanks to her high school physics teacher and our January visit to her high school, indicated her passion for particle physics and the hope to bring that passion back to high schoolers. I look forward to seeing her involvement in the upcoming master classes and workshops, bringing her research experiences and again sowing the seeds. The QuarkNet program works. We are very grateful for all the support from the QuarkNet National Staff & Leadership.
Frank Geurts (mentor, Rice/UH QuarkNet Center)