Cosmic Ray Detector Experiments LBNL 2016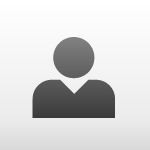 Submitted by
LaurieKerrigan
on Mon, 07/11/2016 - 18:38
Cosmic Ray Detector Experiments LBNL 2016
Students
| | |
| --- | --- |
| Adly | Armin |
| Auchard | Brock |
| Ayala | Natalie |
| Bohan | Patrick |
| Brown | MacKenzie |
| Chan | Ka Chun (Joe) |
| Carr | Allison |
| Cheung | Windfield |
| Choi | Becky |
| Coen | Kelsey |
| Cook | Nathan |
| Cooper | Nicolas |
| De Petris | Nicole |
| Deshpande | Saadhana |
| Duong | Aivy |
| Gonzalez Corona | Eric |
| Grobeck | Devin |
| Groth | Emily |
| Hopcraft | Connor |
| Ianora | Isabella |
| Jaber | Nicholas |
| Kalil | Madeline |
| Kingdon | Noah |
| Kushner | Luca |
| Liu | Shojeh |
| Lowe | Jenna |
| Mariano | Leannah |
| McTiernan | Joseph |
| Nguyen | Caroline |
| Nguyen | Isabelle |
| Osborn | Katie |
| Philliber | Theo |
| Pinthapataya | Anya |
| Scheuer | Espen |
| Shin | Taeggin |
| Stripling | Mia |
| Tiano | Elicia |
| Tom | Zachary |
| Wang | Jim |
| Weber | Natalie |
Teachers High School
| | | |
| --- | --- | --- |
| Adams | Ray | retired |
| Becker | Philip | Las Lomas High |
| Carlson | Michael | Alameda High |
| Cooke | Paul | Blue Oak School |
| Cooper | Susan | Haward |
| Eldred | Craig | Terra Linda |
| Garrison | Glenn | Blue Oak School |
| Guthrie | Laura | Alcalanes |
| Kerrigan | Laurie | Mercy, S. F. |
| Marten | Bryan | Lowell |
| Melnik | Glen | Piedmont |
| Risk | Valerie | Albany H S |
| Turney | Kayla | Castro Valley |
Purpose –The purpose of this experiment was for students to have hands on experience collecting & interpreting data from muon detectors. Students have had no previous experience using detectors. These detectors were supplied by Howard Matis of LBL.
Methods – The experiment was broken up between two days. There were 10 teams, each with 4 students, 1 teacher & 1 detector. The first day, students learned how to use the detectors & were asked to design a brief experiment. These experiments ranged from tilting the detectors to get a different count to shielding experiments using different floors in a building. One interesting experiment that two groups conducted at different times were to place a bag of ice on the detectors. Both groups got an increase in muon counts.
Results - The data was recorded to various degrees, by each group. Because of time constraints, there was no formally written data shared with the entire group. There was a debriefing with a discussion of the results in general terms. Some groups did mention specific numbers of muon counts. Each group that carried out the angle experiment had results that confirmed that you would get less counts if the paddles were vertical. There was a discussion covering the causes of the difference in counts depending upon the orientation in a given detector. Each group saw there was a much higher count when the paddles were orientated horizontally as opposed to vertically. This difference provided confidence that muons were detected, not just electrical noise.
There was also a discussion on why the two detectors had different counts which lead to an explanation which covered the role voltage plays in the sensitivity of the paddles. Too high of a voltage gives a runaway count, too low of a voltage gives no count.
One group tried to use the entire magnetic field of the earth, using the right hand rule to see if there were more counts facing west compared to east. General consensus of that group was that they count more counts when facing west. But they were trying to combine this with a tilting experiment so there were too many variables to have a valid result.
The surprising result of the ice on the detector may have been due to the whole detector's resistance was lowered allowing for a larger count. Another possible explanation was that muons were hitting the ice which created a shower of electrons into the paddles.
Meaning & future investigations - Cosmic rays have played a large role in the development of Particle Physics. The muon as well as antimatter were first detected by cosmic ray investigations.
This activity gave the students a first-hand experience in understanding & working with particles. Working with detectors also helped the students understand the collection of subatomic particles importance on much larger scales such as in SNO+ experiment.
Further investigations could include continuing to study the different shielding materials, different elevations of detection, & the effects of magnetic fields on the detector as well as the earth's magnetic field.