FIU Quarknet Annual Report 2022

Submitted by
jorge
on Thu, 09/29/2022 - 10:16
FIU's QuarkNet Center held its teacher workshop in July of 2022. FIU's QuarkNet Center has been in existence since 2003. This was the first in-person workshop held after the pandemic.
The workshop was attended by four local high school teachers and led by FIU mentor Jorge L. Rodriguez and QuarkNet lead Shane Wood. This year's workshop focused on Neutrino Data Workshop conducted by Shane and featured a presentation on the standard model (with emphasis on the neutrino sector) by Professor Rodriguez. The talk is linked in the meeting agenda at https://tinyurl.com/fuiqn2022. The 2-day, full-day, workshop was held on the week of July 18 starting on Monday.
The workshop's focus and style allowed for many conversations about fundamental physics not strictly constrained to neutrinos as well as general discussion about teaching at the high school and college levels, with everyone sharing experiences and offering advice on best teaching practices. The teacher's experience ranged from just about ready to retire to teachers just starting in their profession. Overall the workshop provided a pleasant means of engaging individuals in an in-person setting; something sorely missed in the previous two years. We agreed to resume the in-person meeting and broaden the reach by introducing new teachers to the program.
FIU Mentor: Jorge L. Rodriguez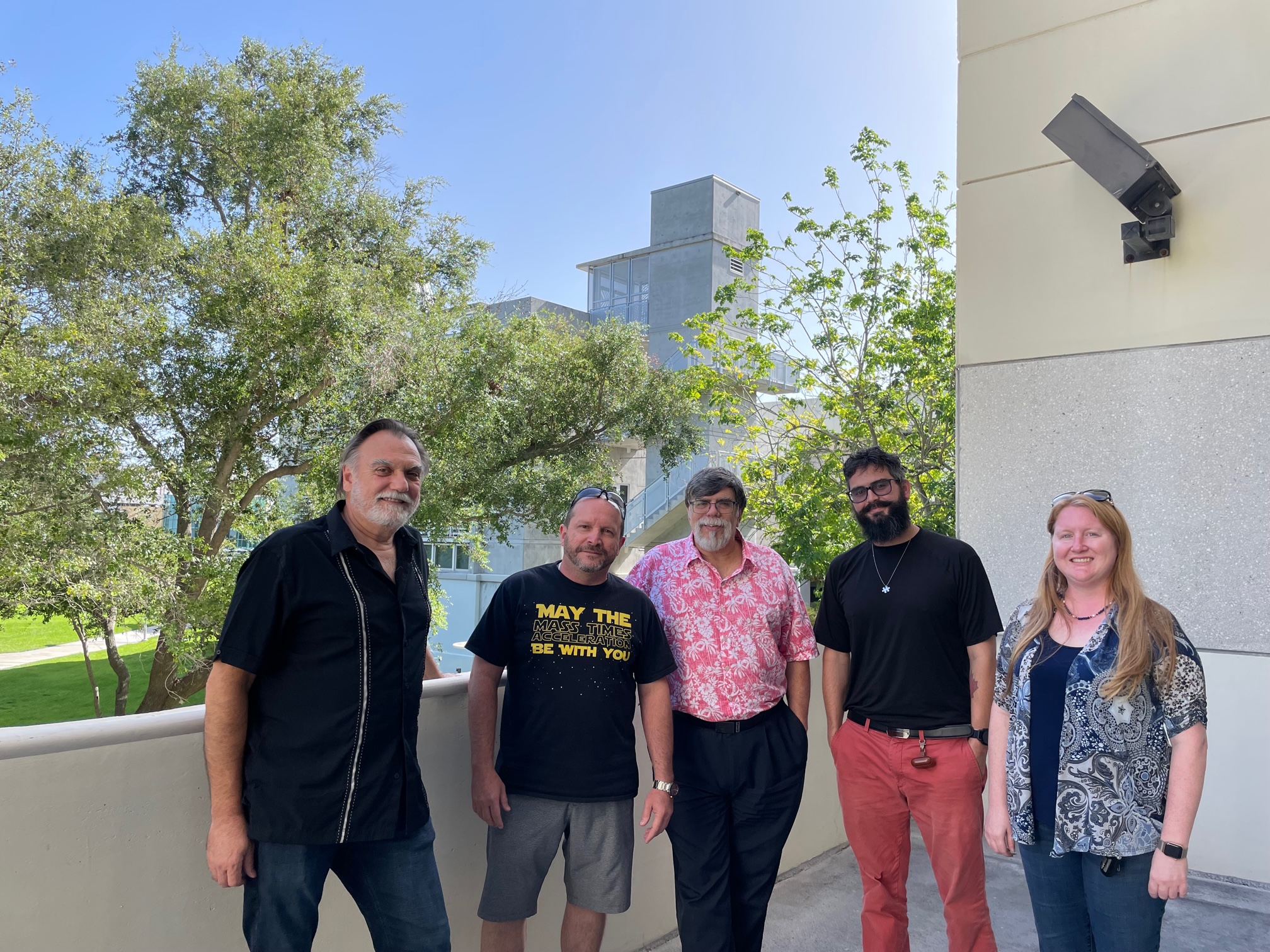 Year
2022