Friday Flyer - March 4, 2022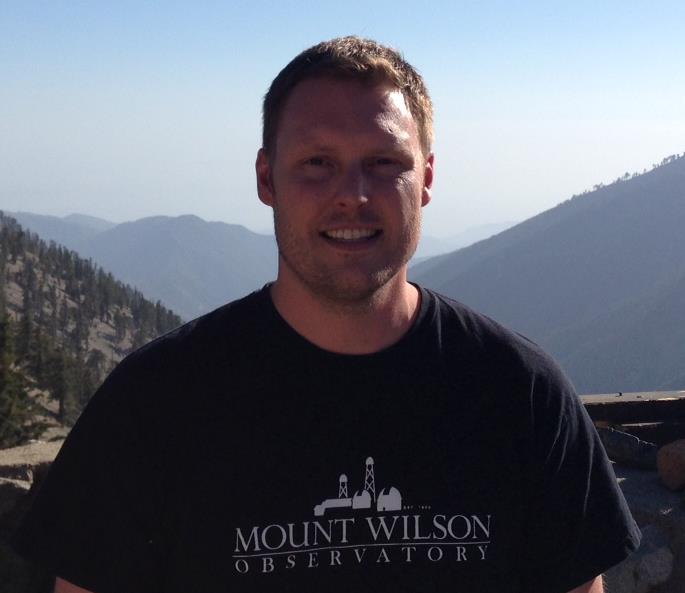 Submitted by
ShaneWood
on Mon, 02/28/2022 - 11:00

Spotlight on International Masterclasses
It is that time of year when students become particle physicists for a day. A recent tweet from IPPOG signaled the beginning of IMC 2022 that runs through April 30, when three institutes will connect with Fermilab to discuss their results — one ATLAS and two MINERvA. Students participating in IMC 2022 have access to data from more experiments than ever: ATLAS, ALICE, CMS, LHCb, BELLE II, MINERvA, Particle Therapy, and others! You can see the breadth of Masterclass offerings and locations by viewing the CERN videoconference schedule and the Fermilab videoconference schedule, and you can learn about all of the measurements — and much more — at the IMC homepage. In addition, the University of Minnesota will pilot a new NOvA Masterclass on April 23 that we hope to have available to more institutes in IMC 2023.
Not in a Masterclass yet? It is pretty late but not out of the question. Contact Ken Cecire or Shane Wood — the sooner the better — and they will try to help. And don't forget to follow IMC on Twitter and tweet your Masterclass experience at #physicsIMC!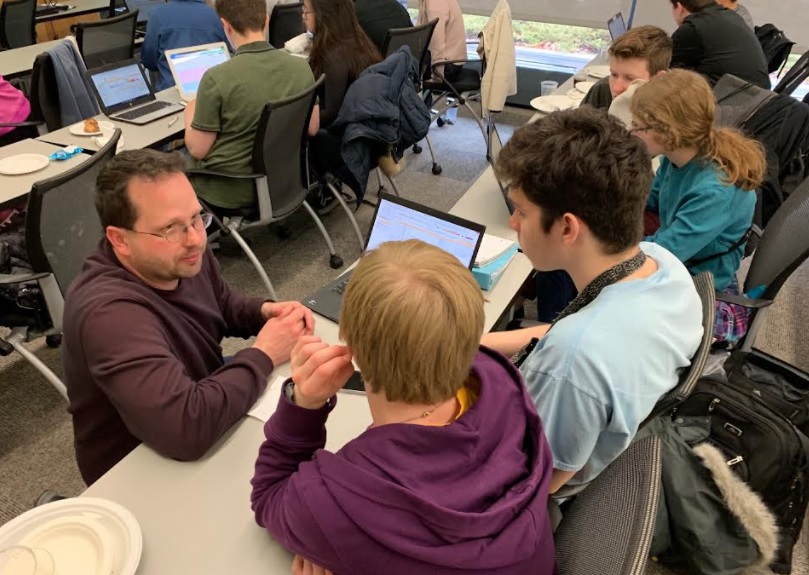 News from QuarkNet Central
We at QuarkNet Central recognize that there is so much going on in the world beyond the news we report in the Friday Flyer. Of course, this is always true, but recent events in Ukraine cannot go without acknowledgement. Our thoughts and support are with our colleagues and our partners, and with all of the citizens who call Ukraine home or who have roots there. We look forward to a time when they can once again live in peace, a time that cannot come too soon.
QuarkNet teachers: We have special opportunities for you on a time-limited basis, this month only:
A Spring Teacher Institute
Special mini-grants to help with your cosmic ray detector
Stipends for participation in Masterclasses
Check out the information flyer and send your questions to Ken, Shane, or Mark Adams.
International Masterclasses are here, as mentioned in the above spotlight! Learn more about what is going on in the most recent IMC circular, just out today. Not signed up yet? There is still time! Fill out the ramp-up form or contact Ken, Spencer Pasero, or Shane.
International Muon Week is coming up and will be held from March 14-18. This is the chance for you to make cosmic ray measurements with your students and put your results together with results from other schools around the world. Check out this IMW 2022 flyer for registration and for more specific instructions. If you have questions about IMW 2022, please contact Mark.
Upcoming events and dates:

Physics Experiment Roundup
ATLAS physicists upgrade their trigger system to separate the "wheat from the chaff" during the upcoming LHC Run 3 that will operate at higher energy and intensity than previous runs. A recent tweet from the CMS experiment provides some behind-the-scenes views of the detector. The floating CMS takes a look at putting the detector back together again in preparation for LHC Run 3. From the CMS blog Cylindrical Onion: the story of Ana Ventura Barroso, from a curious physics student to a detector person; from Live Science: a 200-ton "neutrino scale" has put a new limit on the neutrino's mass (spoiler alert: it's very, very small); and from Nature: watching for a supernova.

Resources
The March 2022 issue of The Physics Teacher is now available. In it you'll find several free articles including one on equitable group work, one that considers if a dinosaur would win a 100-meter race against Usain Bolt, and yet another about jumping off a merry-go-round.
Don Lincoln addresses the question, "Why Is the Sky Blue?" in his latest video. Symmetry brings us "Beyond the Standard Model," and James Tanton presents a Big Bang riddle to solve (H/T Spencer Pasero) on YouTube. The Physics Girl talks about the James Webb Space Telescope and our friends at ATLAS share a set of activities that includes a maze and pages to color!

Just for Fun
We are constantly bombarded with sounds, some human-made and some naturally occurring. "Finding Tranquility in the Sounds of Nature" is a recent Science Friday segment that focuses on the importance of human exposure to nature sounds. (Listen to the Great Animal Orchestra for some examples.) While on the topic of sounds in nature ... Do you know that fish make noises, too? How about lightning? (And, no, we're not referring to thunder here!) Maybe you'd like to make some noises of your own.
We end this week's Friday Flyer with a round-up of webcomics from xkcd: "Greek Letters," "Data Trap," "Tractor Beam," and "Sea Chase."
QuarkNet Staff
Mark Adams: [email protected]
Ken Cecire: [email protected]
Spencer Pasero: [email protected]
Shane Wood: [email protected]