Friday Flyer - May 28, 2021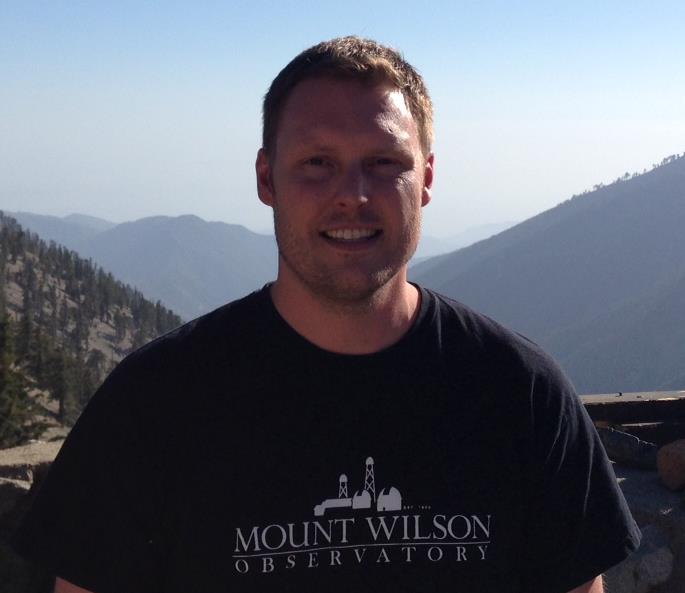 Submitted by
ShaneWood
on Mon, 05/17/2021 - 08:55
The Friday Flyer usually comes out every other week. Look for our last issue of this school year to come out on June 11.

Spotlight on Lead Teachers
QuarkNet is all about collaboration among physicists, QuarkNet staff, teachers and their students. Lead teachers play an important role in this collaboration, ensuring that the teacher-perspective is included in planning center activities. When a center is in its first year, the mentor identifies two lead teachers who spend time learning about QuarkNet, gaining research experience, work with the mentor to recruit associate teachers and plan for the associate teacher institute in Year Two. In subsequent years, lead teachers continue to be involved in planning and carrying out center activities.
QuarkNet is over 20 years old now, and all of our current centers are "mature" in that they are in their third (or more) year. There are a growing number of centers in which the original lead teachers have retired or moved on. In light of these current realities, QuarkNet staff have started a process to rejuvenate the Lead Teacher Program, evaluate and update our lead teacher expectations, and provide opportunities for lead teachers to share successes and challenges with one other. Our first step was to gather a group of lead teachers from several centers for a virtual mini-workshop on May 15. We are grateful for the valuable input and feedback they provided, and we look forward to bringing other lead teachers into the process in order to better support the work of lead teachers.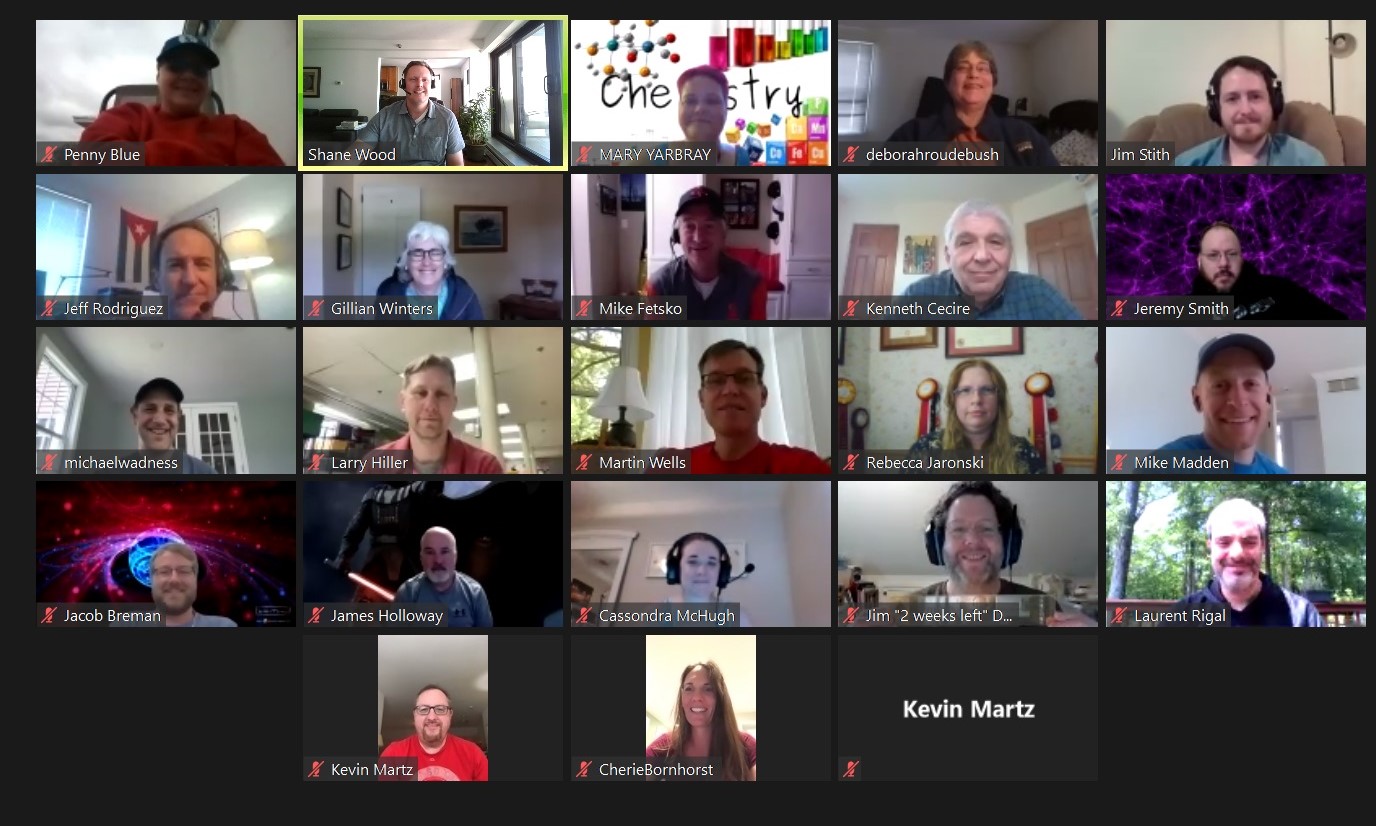 News from QuarkNet Central
As many of you know, our e-Labs have not been available lately. QuarkNet IT staff are making progress on this issue. Here's an update from QuarkNet IT staff member Joel Griffith: We're making progress restoring the e-Labs to service. Over the next few days, we expect to have the site available again for login and use for certain purposes. Cosmic ray studies will not be available, but we hope to provide access to cosmic ray data and the CMS e-Lab. We will continue to post updates on this page until the e-Lab issues are fully resolved.
Are you interested in learning about the latest doings in particle physics education and outreach from the International Particle Physics Outreach Group (IPPOG)? Then register to join the IPPOG forum e-group. The e-group is basically a listserv; the term is derived from Old CERNish.
Just added on Monday, May 31: We at QuarkNet are proud to share with you the news that our very own Ken Cecire has been awarded the 2021 Outreach Prize from the High Energy and Particle Physics Division of the EPS (European Physical Society), along with Uta Bilow (TU Dresden) and Sascha Mehlhase (LMU München). Ken and Uta are receiving the prize "for the long-term coordination and major expansion of the International Particle Physics Masterclasses to include a range of modern methods and exercises, and connecting scientists from all the major LHC and Fermilab experiments to school pupils across the world..." Check out this tweet and this detailed announcement for more information. Congratulations Ken, Uta and Sasha for this well-deserved prize!

Physics Experiment Roundup
The Dark Energy Survey recently released new results from its first three years of analysis that include data from 226 million galaxies (wow!) over 345 nights to better understand the accelerating expansion of our universe. (And this is just the beginning!) Be sure to check out this video posted on the Fermilab youtube channel as well. From dark energy to dark matter . . . Some scientists consider the possibility that straight lightning bolts—if observed—could indicate the presence of dark matter. And now, cosmic rays . . . The AMS (Alpha Magnetic Spectrometer) recently celebrated a decade of collecting cosmic ray data from AMS aboard the International Space Station. AMS has collected data from over 175 billion cosmic rays during the first ten years of operation.
An update from the LHC as the LS2 (Long Shutdown 2) continues for upgrades, maintenance, and retooling. The new CMS beam pipe was recently installed. This 36-m-long component will contain the collision point inside CMS, and is one of the last pieces to be installed before closing the detector in preparation for the next several years of operation (LHC Run 3). The luminosity (an indicator proportional to the number of collisions) of the LHC will be significantly higher during Run 3. Check out these articles from Phys.org to learn more about luminosity and why precision luminosity measurements matter.
Read about Fermilab scientists who are developing extreme cold-tolerant robots to help monitor the interiors of ultracold particle detectors. Fermilab uses magnetic focusing horns in the process of creating intense neutrino beams for experiments. This four-minute video shows the replacement of an old horn with a new one. ICARUS, one of the detectors that is part of the Short-Baseline Neutrino Program at Fermilab, is ramping up to begin taking scientific data this fall in its mission to hunt for elusive sterile neutrinos. And finally, construction progress continues for DUNE (Deep Underground Neutrino Experiment), as excavation equipment is lowered deep underground at SURF (Sanford Underground Research Facility) in South Dakota.

Resources
From MinutePhysics, a better way to picture atoms (H/T Marge Bardeen). We now know that neutrinos do indeed have mass, but which neutrino is heaviest? CERN's accelerator system is quite colorful...see for yourself. Learn how these colors are chosen. Four artists-in-residence at SNOLAB produce Drift: Art and Dark Matter, an exhibit that goes beyond just physics.
The AAPT 2021 Summer Meeting will be virtual again this year, which means you can attend from the comforts of your own home and without the cost of travel. Registration is now open at the early bird rate.
There will be a US-ATLAS education and outreach virtual event on Wednesday, June 2 from 12-6 PM ET. This event will serve an informal introduction to ATLAS research and discuss US-ATLAS programs that new students and university groups can get involved in. Although the primary target is under-represented minority students, this workshop is open to and may be of interest to a wider audience as well. Visit this page for a detailed agenda and to register.

Just for Fun
Ever see a moving mud puddle? The Physics Girl has.
And...xkcd.
Have a great Memorial Day Weekend!
QuarkNet Staff:
Mark Adams: [email protected]
Ken Cecire: [email protected]
Spencer Pasero: [email protected]
Shane Wood: [email protected]