Friday Flyer - October 23, 2020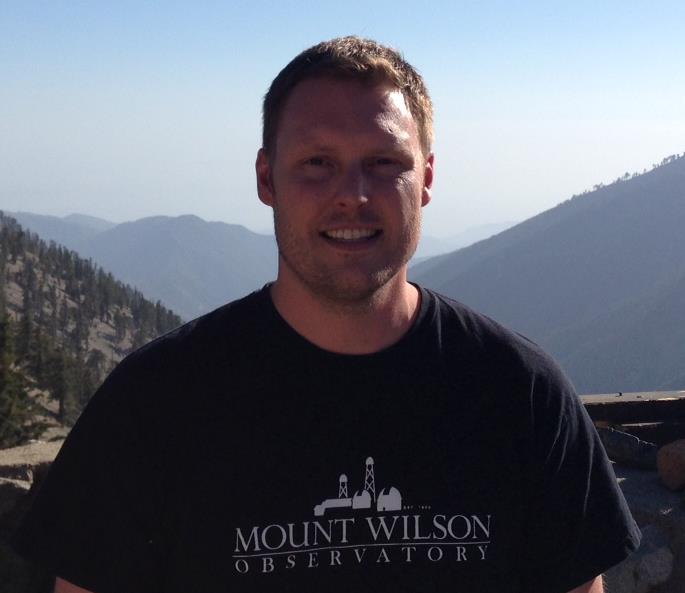 Submitted by
ShaneWood
on Wed, 10/21/2020 - 15:32

Spotlight on the Syracuse University QuarkNet Center
Steven Blusk and Matthew Rudolph worked with staff to organize a Zoom CMS data workshop held on August 20–21. Mike Fetsko helped facilitate this workshop that focused on ways to engage participants virtually in Data Portfolio activities from classics like Calculating the Z Mass and Shuffling the Particle Deck to some new activities, including one focusing on tracks in a cloud chamber and another in a bubble chamber. Teachers worked through these activities in small groups using Zoom breakout rooms and experienced how they might engage students in similar activities in a remote learning environment. The culminating activity for participants was the Big Analysis of Muons in CMS (BAMC) measurement. Also, the workshop included a talk on the CMS detector by Matthew Rudolf, time for teachers to discuss implementation plans and other ideas, including a demonstration by Patrick Ferrick of a spark chamber he made from old equipment.

News from QuarkNet Central
News this week contains reminders and updates on several upcoming events, so get ready to mark your calendar!
We released the first memo for World Wide Data Day containing information, updates and FAQs yesterday. We have an interesting, new W2D2 measurement with new screencasts, so be sure to sign up your class! The registration deadline is November 6 and the big day is November 12. Whether you are teaching in person or online—or some of both—W2D2 measurements and help are accessible.
International Cosmic Day (ICD) will take place on November 4. There are two registration options this year: one for groups (as in the past) and one for individual students.
QuarkNet Educational Discussions (QED) is an opportunity for QuarkNet teachers and staff to get together virtually a couple of times each month to share ideas, ask questions, and connect with colleagues. Our next meeting will take place on Wednesday, October 28, when Amber Strunk of LIGO Hanford will join us to talk about LIGO and some new student activities.
Dark Matter Day is coming! Look on the website for events near you. One such event is Deep Talks: An International Journey to Dark Matter Detection, an online event on October 29 that will be available on Zoom or streamed live on Facebook. Be sure to preregister to have your class if you would like to join the Zoom webinar. (H/T to Peggy Norris of Sanford Underground Lab.) In addition, watch for next week's special edition of the Friday Flyer dedicated to Dark Matter.

Physics Experiment Roundup
Preparations continue for construction of the Long-Baseline Neutrino Facility (LBNF) at Fermilab, which will support the Deep Underground Neutrino Experiment (DUNE), hosted by Fermilab. Read more, and check out recent pictures of progress made this summer at Fermilab.
Learn how physicists calculate g-2 from symmetry and how physicists are attempting to more precisely measure the ampere, from Fermilab News.

Resources
#BlackInPhysics week begins this Sunday, with events geared toward Black physicists, the entire physics community and the general public. Read more in symmetry. In addition, check out some interviews in the Q&A series: Black voices in physics, from Physics Today, including an interview with Ketevi Assamagan, mentor at the Brookhaven National Laboratory QuarkNet Center.
Explore the fundamental constituents of the universe in this map of all particles and forces, from Quanta Magazine. (H/T to Bob Baker.) Don Lincoln recently posted a new video in his Subatomic Stories series: Before the Big Bang. Learn about a tradition at Illinois Wesleyan University involving Jell-O and the birthday of Nobel Laureate Clinton Davisson in this radio interview with IWU physics professor Gabe Spalding. (H/T to Deborah Roudebush.)

Just for Fun
It's football season! Well, sort of. It's 2020 after all. (Some might argue that football conversations are fair game any time of year.) At any rate, this recent New York Times article (H/T to Marge Bardeen) explores some of the physics behind the spiral football pass. If you really want to nerd out, check out this related recent article in the American Journal of Physics! For fans of the "other football," check out this Physics Girl clip.
QuarkNet Staff:
Mark Adams: [email protected]
Ken Cecire: [email protected]
Spencer Pasero: [email protected]
Shane Wood: [email protected]