Neutrino Data Workshop prototype
Small URL for this page: https://bit.ly/2V6vqYK.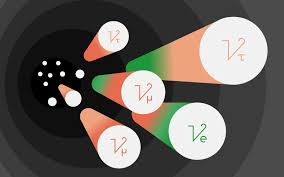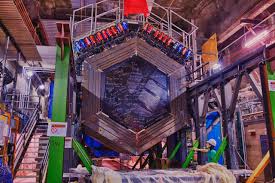 Objectives for Neutrino Data Workshop
Participating teachers will:
Apply physics principles to reduce or explain the observations in data investigations.
Examine simulated and experimental data. Identify patterns within the data and consider causes of those patterns.
Create, organize and interpret data plots; make claims based on evidence and provide explanations; identify data limitations.
Develop a plan for taking students from their current level of data use to subsequent levels using activities and/or ideas from the workshop.
We will also provide opportunities to engage in critical dialogue among teaching colleagues about what they learn in the workshop.
Sample Agenda, Day One

Time (local)
Activity
09:00
Introductions, warm-up
09:15
Cold start: Top Quark and Missing Energy
10:00

Particle cards
Coupled pendula
break
Random rolling

11:15
Neutrino film festival
12:00
lunch
13:00
Neutrino Physics Tutorial
14:00
break
14:15
MINERvA Data Express (muon lifetime)
15:30
reflection
16:00
end of day

Sample Agenda, Day Two

Time (local)
Activity
09:00
Recap and reflections
09:15
ROC West Virtual Visit
10:00

MINERvA Masterclass:

Introduction
break
Arachne Simple
Google sheet

12:00
lunch
13:00
Q&A and reflection
13:30
Implementation groups form and discuss
14:00
Implemenation poster presentations
14:30
workshop evaluation
15:00
end of workshop

Resources
Alternative for Remote Learning