Fermilab/U Chicago Center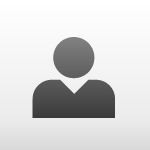 on Thursday, September 12, 2013 - 14:15
Welcome to the Fermilab/U Chicago QuarkNet Center.
Description
Center at Fermilab that includes Chicago slots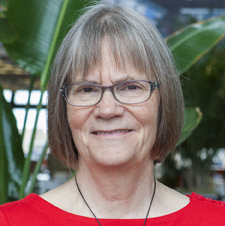 Submitted by
mbardeen
on Fri, 08/29/2014 - 09:26
S. Wang
G. Dzuricsko and I. McNair, De LaSalle Institute
T. Lui, Fermilab
In the Large Hadron Collider (LHC), clusters of protons are accelerated to extremely high speeds and collided inside a detector. In order to observe a rare event, the number of collisions needs to be very high. Luminosity is a measure of the efficiency of an accelerator and its ability to produce a large number of collisions; the higher the luminosity, the higher the number of collisions per second. In the Compact Muon Solenoid (CMS) Detector, a Level 1 Tracking Trigger is used to reconstruct the paths of the particles from the collision. It then compares known paths to that input data stream, thus requiring extremely fast data communication and massive pattern recognition power. With a divide and conquer strategy, the data from the collision separated from 48 sections in the detector to Advanced Telecommunications Computing Architecture Crates (ATCA) with a full mesh backplane to connect each of the ten to fourteen Pulsar II boards within the crate directly. Within each Pulsar II board, there are high speed links to the Rear Transition Module, backplane, and mezzanine card. This summer, I worked on testing the Pulsar II boards to study the performances of these high speed links. By making sure all of the connections are high quality, more steps can be taken towards the advancement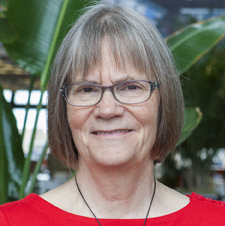 Submitted by
mbardeen
on Fri, 08/29/2014 - 09:19
S. Subramanian
G. Dzuricsko and I. McNair, De LaSalle Institute
T. Lui, Fermilab
The Compact Muon Solenoid (CMS) is one of two multi-purpose detectors at CERN that are used to try to detect evidence of new physics, including the Higgs boson and dark matter particles. Inside this detector, bunches of protons are collided with each other, resulting in many 'events.' In order to isolate the interesting events from unwanted 'pileup' events, scientists require technology that will be capable of processing information at very high speeds. At Fermilab, physicists and engineers interested in solving this problem have been collaborating on hardware-based pattern recognition technology called Vertically Integrated Pattern Recognition Associative Memory (VIPRAM). In this study, we present results from rigorous testing of a 2D prototype chip, highlighting and exploring possible causes of error in the chip's ability to match and reject patterns. The primary cause of errors is excessive power consumption. We also test the chip on real data patterns and optimize the chip's performance on these patterns based on knowledge about how power consumption in the chip works. In the future, we will extend testing to include information about performance-dependence on voltage and specific power consumption measurements. VIPRAM technology will continue to be improved with the production of a 3D prototype being a major future step in the development of the chip.