Friday Flyer on Monday - January 6, 2020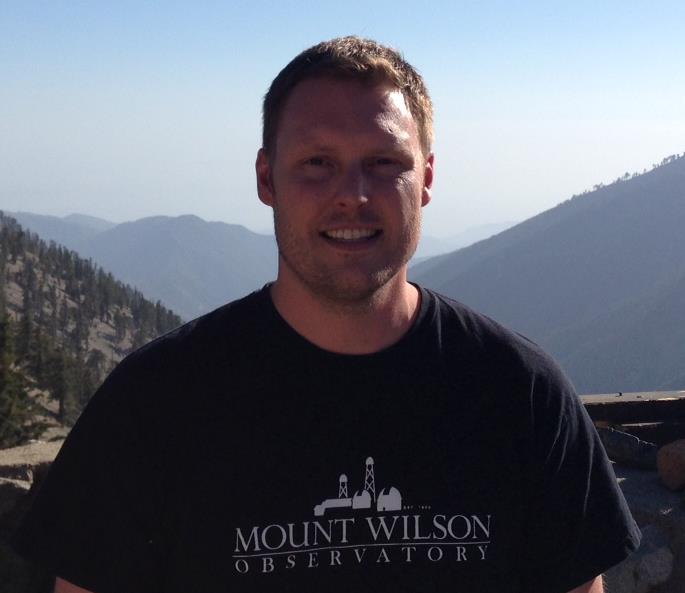 Submitted by
ShaneWood
on Fri, 12/20/2019 - 15:30
Happy New Year from all of us at QuarkNet!

Spotlight on 2020
The spotlight in our last Flyer focused on a look back at 2019. In this edition, we look ahead to 2020 to sketch out some of what we look forward to in the coming year.
We welcome the addition of Spencer Pasero to QuarkNet staff! Spencer is the Deputy Head of Fermilab's Office of Education and Public Outreach and has worked at Fermilab for 21 years. Spencer has contributed to various QuarkNet projects throughout his time at Fermilab and is excited to be able to work more closely with QuarkNet centers and fellows. Starting today, you'll see Spencer's contact information at the bottom of each FF along with other staff.
AAPT meetings often provide opportunities for QuarkNet staff, mentors, and teachers (and even students!) to connect and collaborate in person. This year will be no different at both the winter meeting (January 18–21) in Orlando and summer meeting (July 18–22) in Grand Rapids. International Masterclasses 2020 will be here before you know it, extending from the end of February through early April. The MINERvA neutrino masterclass was introduced to International Masterclasses in 2019; in 2020, we plan to pilot a MicroBooNE neutrino masterclass with a small number of institutes. Spring will also bring International Muon Week, so be sure to watch for announcements later this winter.
Summer is perhaps the busiest time at QuarkNet centers, as teachers gather for various meetings and workshops. This year, QuarkNet will offer several choices of national workshops facilitated by a staff or fellow at centers. Data Camp will take place at Fermilab July 13–17, while eight QuarkNet teachers will be able to participate in one of the two-week-long International Teacher Programmes at CERN this summer. Next fall keep an eye out for International Cosmic Day, orgainzed by Netzwerk Teilchenwelt and DESY Zeuthen, not to be confused with QuarkNet's International Muon Week mentioned above. And last, but not least, World Wide Data Day (W2D2) this year will likely happen in November.
QuarkNet staff look forward to another busy and wonderful year working with all the fine folks in our collaboration. As always, for updates, keep your eye out for the latest Friday Flyer, the only news source you need aside from the others!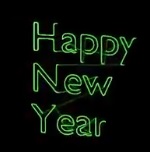 News from QuarkNet Central
The special QuarkNet application for CERN summer programs opens today and will be open through Monday, January 27. If you've already applied directly to CERN, great. Every QuarkNet teacher who would like to spend two weeks at CERN should go to the CERN International Teacher Programmes page and follow the links to the High School Teachers (HST) program or to International Teacher Weeks (ITW). HST and ITW are pretty much identical but take place at different times of the summer. QuarkNet teachers should also apply via QuarkNet. We have eight spaces reserved just for QuarkNet teachers this year—more than ever. This maximizes your chance to find a pathway to CERN in Summer 2020!
Registration for International Masterclasses continues! Though the Doodle polls are closed, you may find an existing videoconference to join. To register, send e-mail to Ken.
And here are a few reminders: AAPT is offering a course with three graduate credits starting this month and a workshop this summer in computational modeling. Check it out. LIGO is offering a summer program for teachers at Hanford. Learn more. Beamline for Schools (BL4S) proposals are due March 31, 2020; learn more at the BL4S website.

Physics Experiment Roundup
Relive some milestones and accomplishments at CERN in 2019, then explore CERN's accelerator complex via this immersive tour. No passport neecessary!
Looking ahead to 2020, both CERN and Fermilab make it on Nature's list of science to watch for in 2020.

Resources
STEP UP is an NSF-funded, evidence-based set of lessons and strategies for high school physics teachers that aims to encourage a broader range of students to pursue a degree in physics. Visit the STEP UP website to access curriculum, including a Careers in Physics lesson, a Women in Physics lesson, and everyday actions that can help promote a positive classroom culture. If you register, please note that you learned about STEP UP through QuarkNet!
If you're interested in becoming more involved in STEP UP as an ambassador, applications are open through January 31.
Have you ever looked down to view a "shooting star?" Check out this view from the ISS of the Quadrantids meteor shower. Continuing with the theme of striking images, Aurore Simonnet works at the intersection of art and science to help us visualize events that produce detectable gravitational waves.
MinutePhysics offers some new perspectives on the periodic table and some fun with mirrors.

Just for Fun
Perhaps a bit late now that it's January, but fun nonetheless: New Physics, Naughty and Nice from our friends at symmetry.
And speaking of naughty or nice, CERN shares a tweet with evidence that CERN scientists must have been pretty good in 2019!
QuarkNet Staff:
Mark Adams: [email protected]
Ken Cecire: [email protected]
Spencer Pasero: [email protected]
Shane Wood: [email protected]