Friday Flyer - November 13, 2020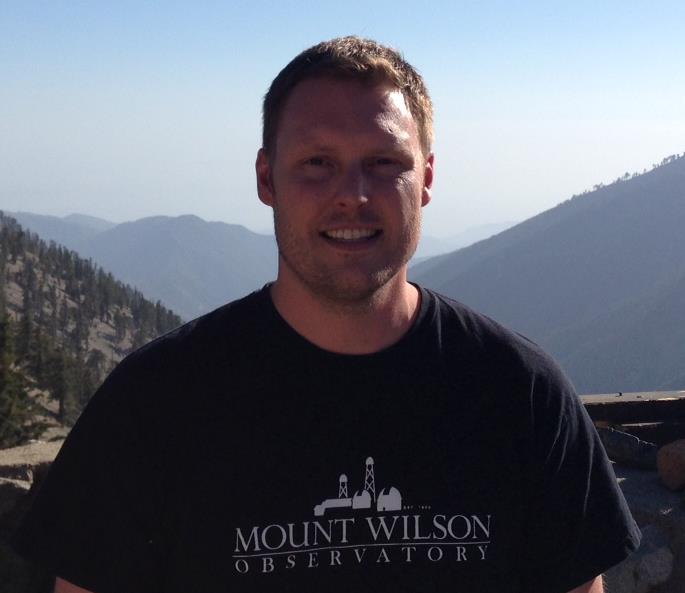 Submitted by
ShaneWood
on Wed, 11/11/2020 - 14:50

Spotlight on the Oklahoma State University QuarkNet Center
Oklahoma's two QuarkNet centers—University of Oklahoma and Oklahoma State University—take turns hosting summer teacher workshops each year. Summer 2020 was Oklahoma State's turn, which normally means hosting teachers from across the state at the OSU campus in Stillwater. But this is 2020, so this year's meeting took place on Zoom. Joe Haley worked with QuarkNet staff to organize this year's workshop, which focused on STEP UP activities and giving participants an opportunity to share remote learning strategies and activities. STEP UP Ambassadors and QuarkNet Fellows Mike Fetsko (Virginia Center) and Penny Blue (Kansas State Center) helped facilitate the workshop. John Stupak, new lead mentor for the University of Oklahoma Center, joined most of the workshop as well.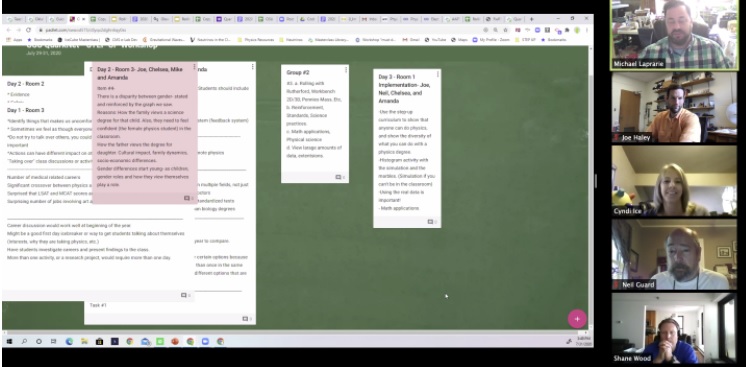 News from QuarkNet Central
Another World Wide Data Day is in the history books! A total of 15 videoconferences took place yesterday in order to accommodate the students, teachers, and physicists who participated from 14 countries worldwide. Thanks to all who participated, including the physicists who served as moderators during the videoconferences.
Now a look ahead . . . Our next QuarkNet Educational Discussions (QED) meeting is on Wednesday, December 9. This will be the final QED meeting in 2020! We released a new International Masterclasses Circular today. Inside, it describes which videoconferences will be available in IMC 2021 and when registration will begin.
A big congratulations to our KSU mentor, Bharat Ratra, for receiving a 2020 Science Communication Award . . . way to go!

Physics Experiment Roundup
The roundup this week starts with a couple of experiments at Fermilab. The NOvA experiment turns its eyes to the sky in order to study supernovae and other phenomena. The Mu2e experiment reaches a construction milestone as a critical set of magnets passes a performance test.
Over at CERN, examples of research reaching beyond the lab as the Knowledge Transfer spotlight series focuses on Marco Silari from the radiation protection group there.

Resources
In this week's Subatomic Story, Don Lincoln considers the existence of extra dimensions.
Physicists study phenomena across a wide range of spatial scales, from the edges of the universe down to the individual particle level. From the big to the small, physicists study it all!
Are you familiar with the kaon? If not—well, even if you are—symmetry would like you to meet this strange particle first detected 75 years ago.
It's already mid-November, and soon it will be Physics in Advent (PiA) season! Each day, from December 1–24, discover a new physics experiment and task that can be done at home. Prizes are even available. For more information, check out the PiA website.

Just for Fun
Looking for a weekend DIY project? How about a DIY roller coaster?! (H/T to Marge Bardeen.)
While on that "carnival" sort of theme, check out this Mark Rober video on Carnival Scam Science, and learn how to win!
And while on that "Mark Rober video" sort of theme, check out his video on the world's largest "devil's toothpaste" explosion.
QuarkNet Staff:
Mark Adams: [email protected]
Ken Cecire: [email protected]
Spencer Pasero: [email protected]
Shane Wood: [email protected]