Friday Flyer - October 2, 2020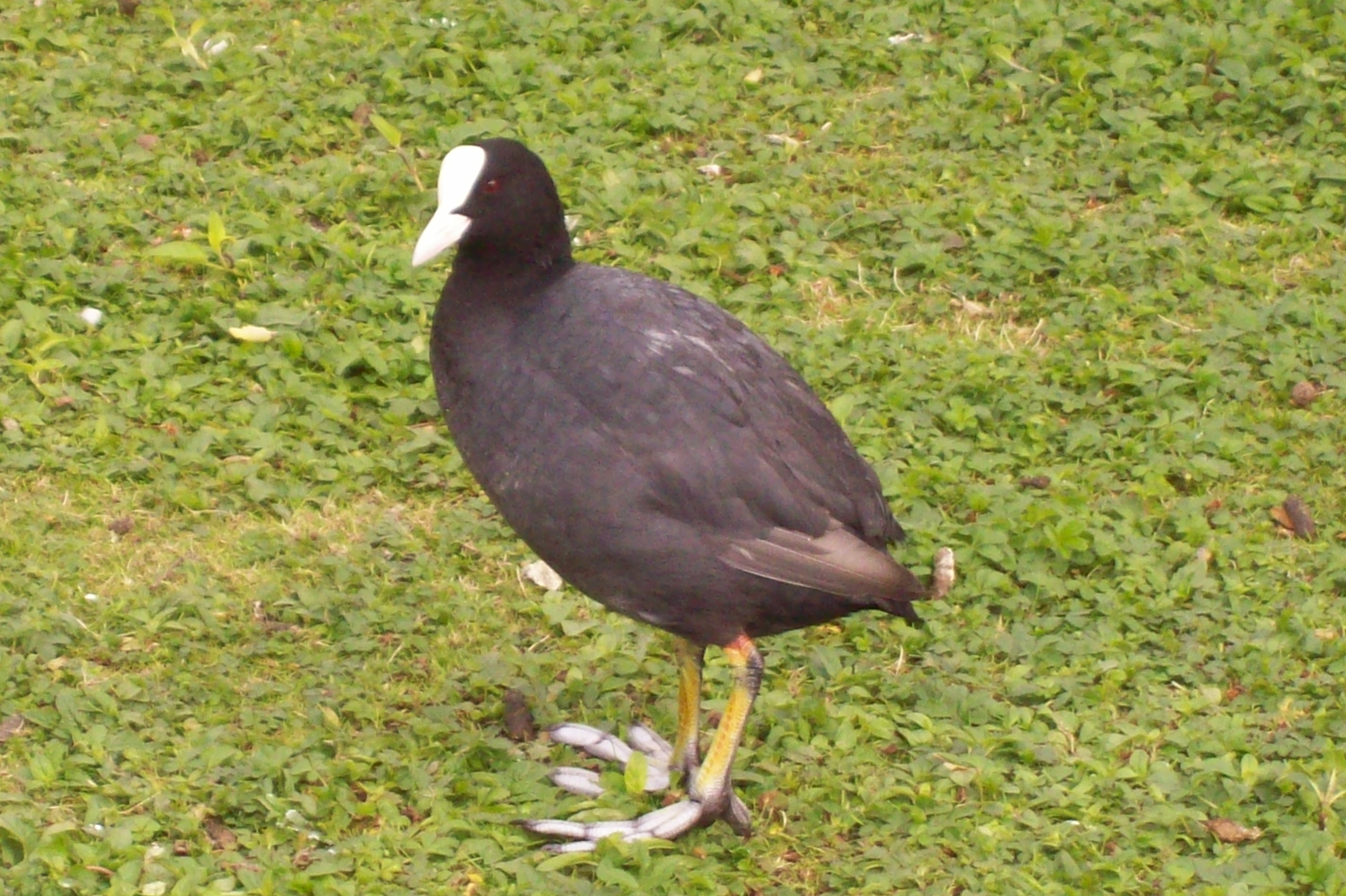 Submitted by
kcecire
on Mon, 09/28/2020 - 09:22

Spotlight on the Notre Dame QuarkNet Center
The Notre Dame center has a unique place in QuarkNet. The university helps the center offer research opportunities for students and teachers each summer in addition to the QuarkNet workshop the center holds every year. This year, of course, the situation is different. The ND center has already accepted students and assembled the teachers for research when it all had to be canceled due to the pandemic. Pat Mooney had the idea that the teachers could offer the students two weeks of online summer classes in particle physics. Week 1 started with some basic physics and went all the way to particle physics data analysis using the BAMC masterclass. In week 2, Pat lead students into a deep study of the J/Ψ particle using CMS data and Python. It all went very well, but the teachers decided they really needed to meet together for their QuarkNet workshop. But how, given the situation? The solution: meet outdoors for three days! Senior Tech Dan Ruggiero helped the QuarkNet team set up power, Wi-Fi, and a tent just outside the Reyniers Life Building in which the QuarkNet center has its home and, well, voila.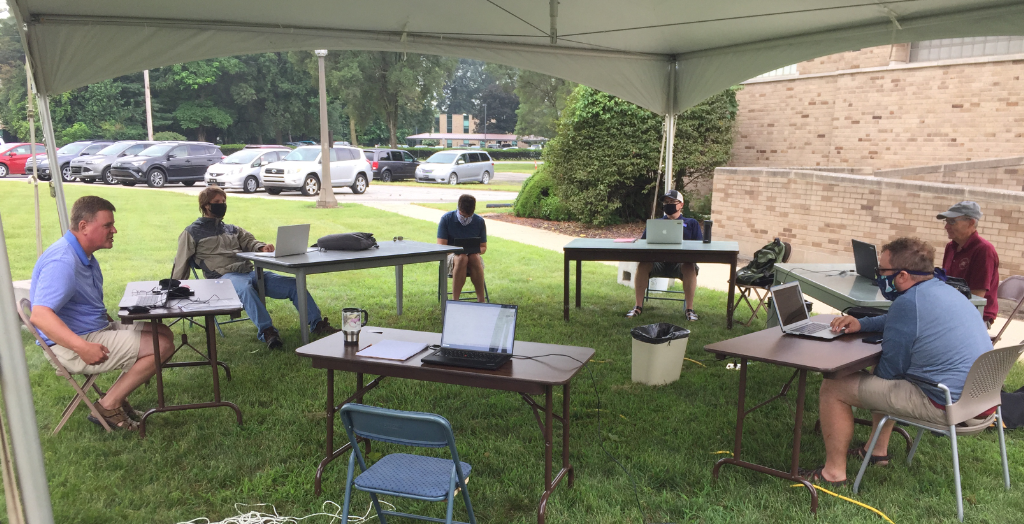 News from QuarkNet Central
Attention center leaders: If you have not already done so, please submit your 2020 annual report ASAP to the QuarkNet website.
World Wide Data Day (W2D2) will take place on November 12. We are hoping for more participation than ever and the measurements will be updated and, we think, really interesting. Stay tuned! More information will start to flow next week. Check out the website on Tuesday and you'll see changes for 2020.
Something is brewing for Dark Matter Day, which is at the end of this month. Watch this space.
QuarkNet Educational Discussions (QED) is an opportunity for QuarkNet teachers and staff to get together virtually a couple of times each month to share ideas, ask questions, and connect with QuarkNet colleagues. Our next meeting will take place on October 14, so be sure to mark your calendar!

Physics Experiment Roundup
Large Hadron Collider in the search for dark matter? You bet: phys.org explains how.
We have some hardware news this week. We learn from CERN Bulletin how quantum technology is coming to CERN, what the ATLAS collaboration is doing to align their inner detector, and about the 144 new muon detectors in CMS. What's more, Fermilab News runs down accelerator research and development at FNAL, Physics Today explains the synchrotron data flood, and APS Physics tells about photon noise affecting mirrors at Virgo and LIGO.

Resources
In Physics Today, we learn about the European strategy for particle physics. It is interesting and, of course, affects the entire particle physics community. We get some theory from symmetry as they size up fundamental particles. And Fermilab News gives us a minute with neutrino physicist Bryan Ramson.
And you may have seen this movie before: Don Lincoln reprises the talk he gave for QuarkNet in April, Knowing God's thoughts: Einstein's unfinished dream, for the Fermilab Lecture Series. The second viewing is great, too!
Remember that the Perimeter Institute begins its 2020-21 Public Lecture Series on October 7, with The Quantum Physicist as Causal Detective, a free webcast that will stream on Wednesday, October 7, at 7 p.m. ET.

Just for Fun
This episode of Quark Street is brought to you by the letters J and Ψ, Physics Girl, and the number 5. Take a look at these videos: 5 Life Hacks Based on Science, 5 Scary Physics Experiments, 5 Awesome Science Party Tricks, 5 Science Tricks with Explanations, and 5 Amazing Stars We've Discovered in Space. That's 5 videos! And the J/Ψ has a mass of about 3 GeV and, being a meson, contains 2 quarks (charm and anticharm). That adds up to...
QuarkNet Staff:
Mark Adams: [email protected]
Ken Cecire: [email protected]
Spencer Pasero: [email protected]
Shane Wood: [email protected]