MICA II Workshop in Santiago
Tiny URL for this page: http://tinyurl.com/mica2puc.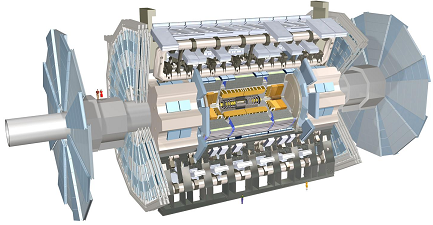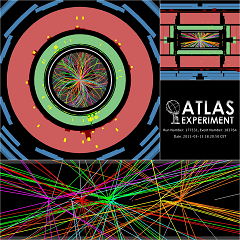 Objectives
Participating teachers:
gain knowledge and skills to successfully complete investigations using LHC data;
interpret event displays from ATLAS and explain their meaning;
conduct LHC investigations with students and successfully prepare them for masterclass; and
assist mentors in organizing and facilitating a masterclass.
Participating scientists:
exchange knowledge and skills in particle physics research.
deepen the working relationship between Catolica and Notre Dame.
are enabled to facilitate particle physics education and outreach activities.
assist teachers in international collaboration.
Agenda
Thursday 26 February 2015

16:30 Particle Physics Research Mini-Workshop (Indico page)

Speakers:

Pat Mooney and Daniela Gayoso, CMS Data Analysis
Adam Martin,

Getting ready for LHC14, Higgs distributions and hunting electroweakinos

Marco A. Diaz, Higgs Boson(s) and Supersymmetry
Joe Bramante (from Notre Dame via Vidyo),

Asymmetric dark matter and pulsars falling into black holes at the center of the galaxy

German A. Gomez,

Fermi-LAT view of the Galactic Center

Pedro Ochoa,

Reactor Antineutrinos: the Ghosts of Nuclear Power Plants

Friday 27 February 2015

09:30 Registration and greetings

10:00 Intro presentation (Marco Aurelio Diaz)

10:30 QuarkNet classroom activities:

12:30 Lunch

14:00 Cloud chamber construction and use

15:30 Organizational time

16:00 finished for day

Saturday 28 February 2015

10:00 LHC/ATLAS presentation (E. Carquin)

10:30 Particle Adventure (J. P. Ochoa)

11:00 All-hands examination of ATLAS events (slides)

11:30 ATLAS virtual visit

12:30 Lunch

13:30 ATLAS Z-path measurement

14:30 Discussion of results

15:00 Organizational time and evaluation

15:30 Cookies!