Friday Flyer on Monday - January 10, 2022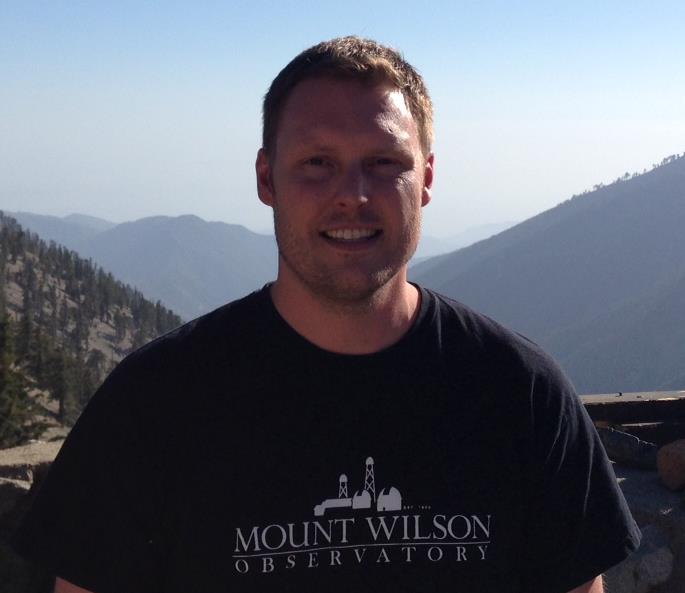 Submitted by
ShaneWood
on Sat, 01/08/2022 - 11:40
This "Monday Memo" (thanks for suggested title, Dave Parent!) is the first Friday Flyer of 2022. We at QuarkNet hope you had a very happy holiday season, and wish you a Happy New Year!

Spotlight on 2022
Even though our calendars have turned to a new year, many challenges obviously remain. This Spotlight is an attempt to look into QuarkNet's 2022 crystal ball, laying out some big picture plans for the year while acknowledging a significant level of uncertainty that is a result of the ongoing pandemic. Some schools are returning to hybrid or distance learning. Schools that continue to meet fully in-person may have many students out due to illness or quarantine. A reminder that we have a list of resources for teaching physics online that you may find helpful. (Please let Ken or Shane know if you have suggestions to add to this list!) There also is a page that contains comments on how DAP activities can be adapted for distance learning. Several teachers have found support and ideas from each other during our QED (QuarkNet Educational Discussion) sessions. Stay tuned, as QED dates for winter-spring 2022 will be announced soon.
Masterclass season is just around the corner; see the News section below for IMC 2022 updates. Keep in mind that we are here to support you and your masterclasses no matter what form they take: in-person, remote, hybrid, etc. International Muon Week usually takes place in late winter or early spring, so be sure to watch for those announcements as well. A bit later in the spring, watch for opportunities to participate in BAM (Big Analysis of Muons) with ATLAS or CMS date.
Coding Camp will continue as a virtual experience in summer 2022, and our coding folks are working on adding Coding Camp 2.0, which will be a separate experience for teachers who have participated in a previous Coding Camp and are looking for a more advanced experience. It is too soon to know whether the in-person Data Camp experience for teachers will take place in summer 2022, but we are optimistic. International teacher summer programs at CERN (HST and ITW) have tentative dates for 2022. We will continue to post updates in future Friday Flyers with the latest information on all of these, so stay tuned!
Center workshops are an ever-important part of the QuarkNet experience, and we at QuarkNet Central are here to support these local efforts. Center leads, watch for an email from QuarkNet staff within the coming weeks that will contain the 2022 RFP form along with other information. Staff and fellows will continue to be available in 2022 to lead virtual or in-person workshops on a variety of topics. In the meantime, feel free to connect with your center's QuarkNet staff with questions or to start planning for 2022 center activities.
Even though our crystal ball lacks perfect clarity, you can see that there is a number of opportunities in the works, and you never know what surprises and new opportunities may pop up along the way. We look forward to working with you all in 2022!

News from QuarkNet Central
International Masterclasses (IMC) are coming soon with milestones on the way. IMC circulars resume on January 14 and will be weekly going forward to IMC. Orientations for new masterclass groups and updates for all others who want one start February 5 and can be arranged via email to Ken. Saturdays are encouraged but all days up to a week before your masterclass are possible. Fermilab IMC videoconferences start on March 4. If your group is on the schedule, great! If not, no problem: email Ken or Shane to register or to ask for assistance. We want you to succeed at enabling your students to be particle physicists for a day! To learn more, choose the MASTERCLASSES button above and follow your interest!
Reminder for teachers using Google Colab! Starting last month, individuals who use Google Workspace for Education accounts have been restricted from using Colab until their organization's administration enables access in the control panel. Learn more at Google Workspace Admin Help. When Colab is enabled, all students in your organization over the age of 13 have access. If you have questions, contact Adam LaMee.
Upcoming events and dates:
Spring 2022 registrations for Saturday Morning Physics are open. The deadline is January 14, 2022.
Beamline for Schools (BL4S) registration is open! In BL4S, teams of high school-age students propose their own experiments to run in a CERN beamline. The winning team(s) actually go to CERN to make their measurements with expenses paid by BL4S. (H/T Barbora Gulelova)
Want to learn more about neutrinos? (Of course you do!) Consider attending the Kavli Institute for Theoretical Physics program Neutrinos as a Portal to New Physics and Astrophysics on March 26, online or in-person. Registration is free and, if you decide to go in-person, financial aid for travel and lodging is available. (H/T Adam LaMee and Quynh Lan Nguyen)

Physics Experiment Roundup
Check out Fermilab 2021 year in review and CERN highlights 2021, both short videos that recap major accomplishments at each lab in 2021. Continuing with the 2021 theme...2021: a year physicists asked, 'What lies beyond the Standard Model?', from The Conversation. From Science News: 2021 discoveries that could really shake things up and six surprising records science set in 2021.
The BASE collaboration at CERN recently published a paper on the most precise comparison between protons and antiprotons to date. From symmetry: Theorists imagine a different kind of dark matter.

Resources
Last month, we shared with you Don Lincoln's video What is the Cosmic Microwave Background? His latest video, Secrets of the Cosmic Microwave Background, continues to explore this topic. The Physics Girl has a couple of new videos out, including What Schrodinger's cat REALLY means, and Our Sky in 350,000,000,000 years.
The Fermilab Arts and Lecture series has several upcoming free virtual events, including How to Do Big Science Part 1—"The Unseen Universe: Challenges for Theory and Experiment" on January 28 and Why are Art and Music at Fermilab?, a panel discussion on February 9. Note that you must click "purchase tickets" to register, but the tickets are free! (H/T Dave Hoppert)

Just for Fun
For fun this week, we check out a recent picture of sundogs at Fermilab appearing on both sides of Wilson Hall. Sundogs are more commonly viewed in the winter when the necessary ice crystals are present and the sun tends to stay lower on the horizon.
The James Webb Space Telescope was launched on December 25th, as most of you know. Xkcd had fun with that. Also from xkcd, the purpose of the JWST sunshield revealed!
QuarkNet Staff:
Mark Adams: adams@fnal.gov
Ken Cecire: kcecire@nd.edu
Spencer Pasero: spasero@fnal.gov
Shane Wood: swood5@nd.edu